Sunday, November 10, 2019 8:52 AM (GMT + 7)
This confirms the local government when, on the social network, shared information emerged at a staggering rate that "in order to bring the bodies of the victims killed in containers in the UK to the country, the family has to pay" For municipality and district.
As for the information on social networks that the families of the victims of the 39 Vietnamese deaths in the UK who want to return the bodies to the country must sign the application to agree to bear some of the cost, the leader of Can Loc District People's Committee has come up. hours. Specifically, Bui Huy Cuong – Deputy Chairman of the Can Loc District People's Committee (Ha Tinh Province) said it was very difficult to bring dead bodies 'bodies into containers from England to Vietnam, so the authorities are cooperating to transport the victims' mobiles families to allow the governments of Vietnam and the United Kingdom to move from the body to ashes.
"The entire cost of bringing the recipients' ashes back to the country will be completely free. The local government only went to the victims 'families to mobilize them to sign a pledge to bring back the box, there was no history of mobilizing the family to support part of the cost of getting the victims' bodies back "- Sa Cuong.
According to Cuong, in the Can Loc district, 7 families have also signed the consent form to bring their loved ones back to the country.
"After the box was returned to the country, the local government promised to take relatives to Hanoi to receive and return to burial according to local customs," Cuong added.
Neighbors came to share with families from previous victims.
Earlier, on the personal page, Thao Ha shared the status bar with the content: "After working days with Ms. DV with the victims' families, we were told that 38 people wanted to give their children's bodies as victims. only a family with a small child wants to keep the ashes. But the flight to take the victims will depart on the earliest day, some unexpected things happened on the Vietnamese side … that the victim's family must sign a commitment to agree to let them bring the ashes and the victim's family must agree to support part of the cost of bringing the relative back. Attached below the status bar is a photo of a relative's message P.TT.M (Nghèn town, Can Loc).
Earlier, Vietnam's Ministry of Public Security announced the identity of 39 Vietnamese citizens killed in Essex (UK), 39 of whom were permanently residing in Hai Phong, Hai Duong, Nghe An, Ha Tinh, Quang Binh. , Thua Thien Hue.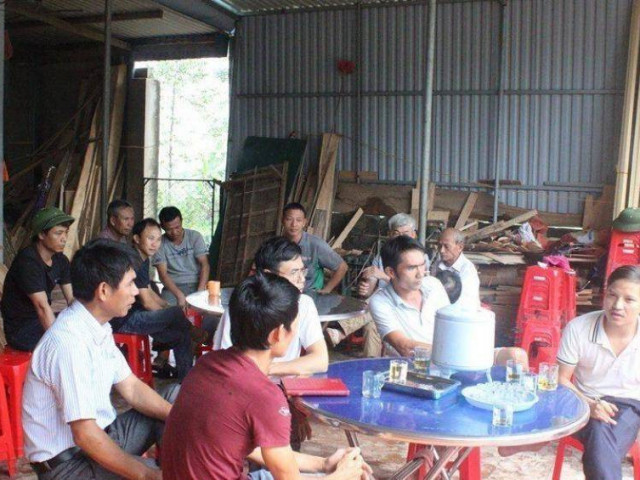 On the evening of November 8, the British authorities announced a list of 39 deaths in container cars in Essex County.