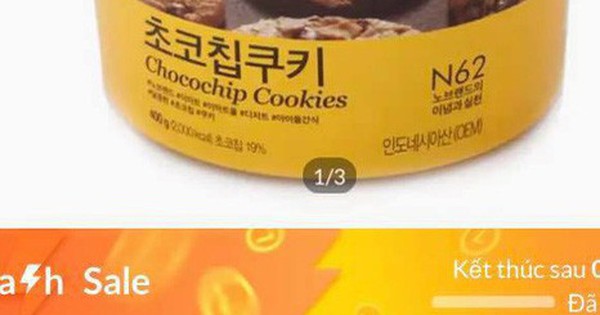 It is worth mentioning that this price is included in Lazarus's Flash Saler program in "Shopping 11-11".
The absurdity of Lazarus's "super promotion" has just been discovered by some customers. In just about 30 minutes 8 orders were made, ie 8 customers ordering biscuits have discounted but still higher than the sales price of at least 22,000 VND.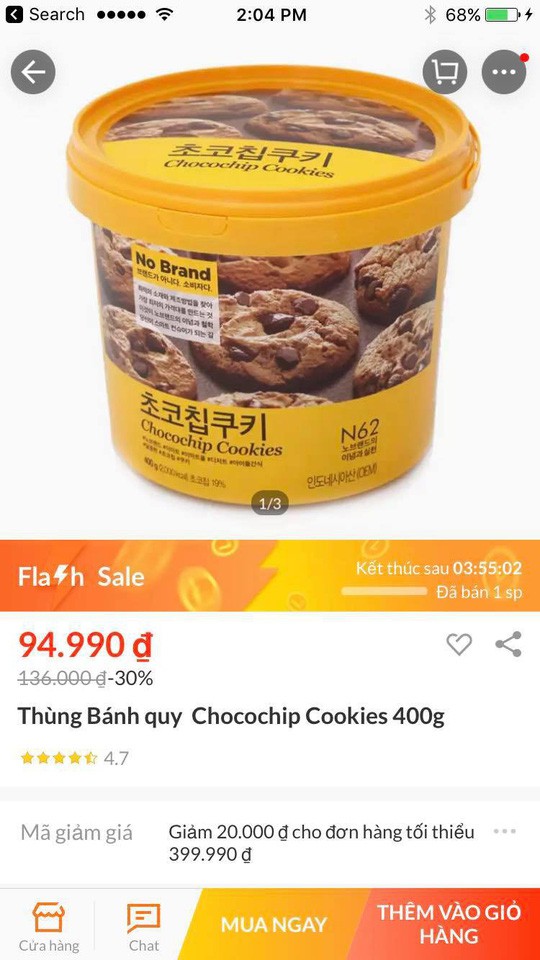 Chocochip Cookies box at Lazada, although the "horrible" campaign is still up to 94,990 dong
Flash Sale is simply a good sales program in a short period of time. According to the information on the website, this box and some other products will be "suspended" campaign price "shock" from 14 to 18 hours from 11-11.
"Why Lazada announced major investments, up to more than $ 10 million for the special discount program on November 11, and held a monumental event for price phenomena to occur." How many products? At Lazada and other online shopping websites raise prices, fake marketing today that customers do not discover, verify? "- Nguyen Thao, a hunter-webshop urgent.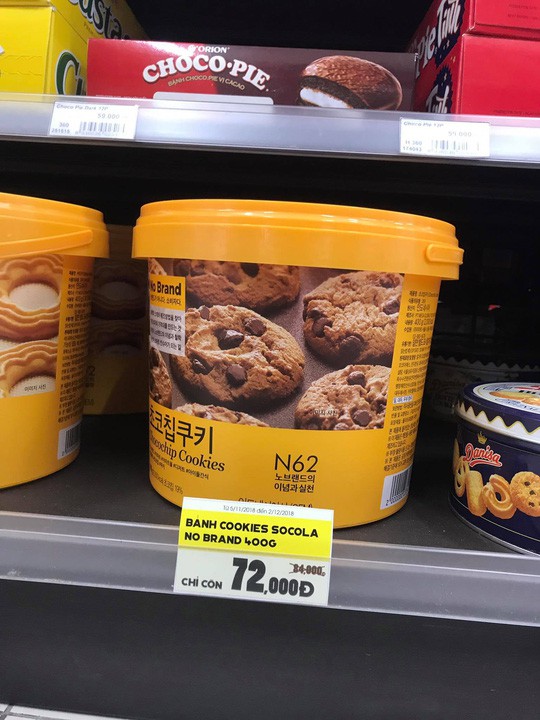 Even this product was sold only in the convenience stores 72,000
Single 11-11 come from China, but have been used by Vietnamese online entrepreneurs to run major programs to stimulate demand for shopping by the end of the year.
This year, the biggest discounts are e-commerce sites like Lazada, Tiki, Shopee, Sendo, Adayroi …
In particular, Lazada invests heavily in campaigns on November 11th and expires on December 12 with the name "Great Shopping Party", 9 from 01:00 on November 11.
Tiki's program "Legendary sale season 11/11" also offers attractive "deal hunting" opportunities from more than 10,000 genuine brands in 26 categories.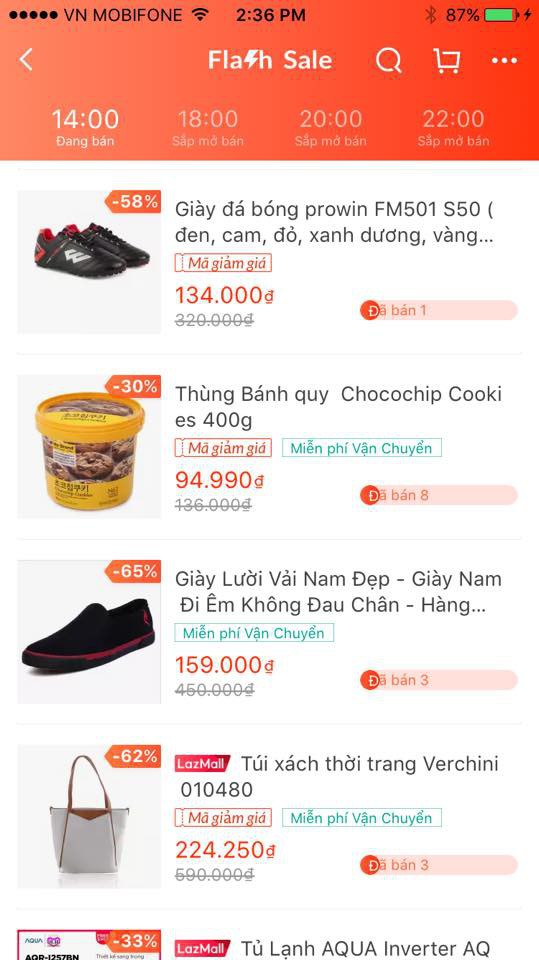 In particular, the sectors that are most interested, such as electronics, refrigeration, electricity, beauty – health, fashion, mother and child, consumer goods … will give the time.
At this time, Apple reduced the price to 3 million for the new iPhone and the price of emissions for the old models of iPhone, iPad and Macbook. At the same time, the program applies 0% interest payments with Citibank, reduced by 2 million.
The Xiaomi brand, Samsung, provides the lowest prices from 9-11 to 13-11. LG TV, Sony products apply to discount programs up to 49%.
From dawn 11-11 online shoppers are lively to surf the web to order.
According to data from Criteo, the retail trade of e-commerce sites in Vietnam during the campaign 11-11-2017 increased 245% compared to weekdays, with 70% increase in visitor traffic. In particular, traffic increased most in the evening, from about 21h onwards, immediately after dinner. Shopping time "peak" fell most at 23h, which is an hour more campaign hours so they rushed to shop.
The two most popular items were temporary household appliances and electronics, increasing by 276% and 266% on weekdays.
Source link