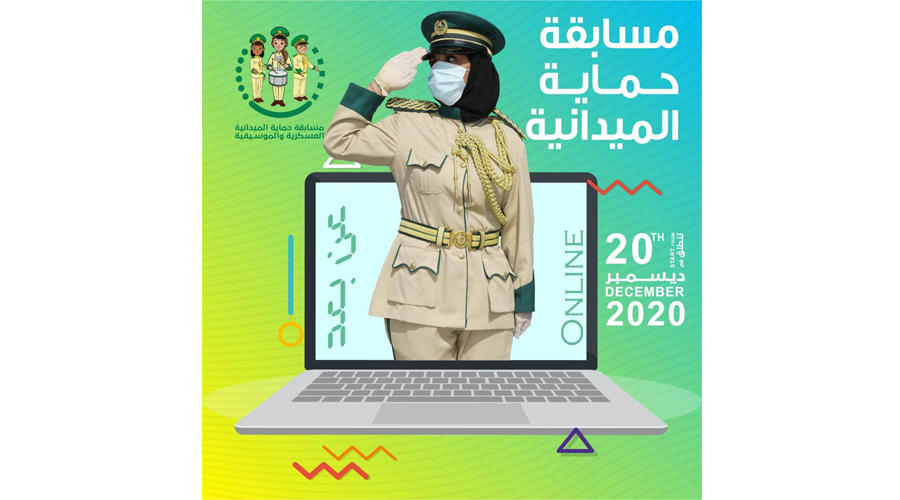 Dubai: The Bay
The International Hemaya Center of the Dubai Police Drug Enforcement Agency, in collaboration with the Ministry of Education, the Knowledge and Human Development Agency and the Dubai Student Police Council, is organizing a "Musical Military Field Protection" competition for schoolchildren, which will be held (remotely) via Zoom- the platform for visual communication. During the winter holidays for schools next December.
The competition aims to explore and embrace students' talents and develop them, in addition to supporting and enabling music groups to match their counterparts from international music groups. The International Hemaya Center has also set the conditions for participation in the competition, which means that the student must be between 12 and 18 years old and be medically fit and There must be no medical or physical obstacle that prevents the student from military training, and finally the number of participants from a school should be between 25-35 students. To register for the competition and to find out the additional conditions, write the link below https://form.jotform.com/203128872775463.
For his part, Brigadier Eid Mohammed bin Thani Hareb, Head of the Ministry of Drug Enforcement, stated that the aim of the Dubai Police Competition is to develop students' skills, invest their free time and improve the values ​​of loyalty and belonging to rational leadership and to benefit from military training. to promote the values ​​of control, affiliation and teamwork and win Participants have the skills in military movements characterized by lightness, movement and perfect performance. Military training always has positive results in students' minds, so his behavior gradually becomes an example for his peers and colleagues.
In turn, Colonel Dr. Parents' encouragement to students, which resulted in impressive success by all means, as everyone interacted to provide students with military skills and increase doses of security awareness, in addition to training them on ABC's individual music education in collective harmony.
It is noteworthy that last year, 892 male and female students participated in the "Military Field Protection" competition, which represented 72 public and private schools.
Source link