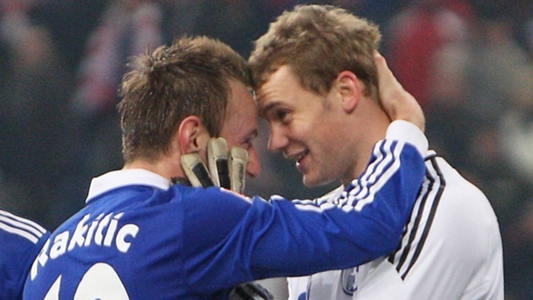 [ad_1]
Ivan Rakitic talks about his roots and his first meeting with his wife. Also: how he thinks of Dembele and a change to Bavaria.
---
EXCLUSIVE
---
Basel, Schalke, Sevilla, Barcelona: Ivan Rakitic has done a storybook career. However, the Croatian vice world champion does not see himself at the end of his creative power. He longs for further successes and seasons at the top level – maybe even back in the Bundesliga.
goal and SPOX and met the 30-year-olds together with DAZN at a meeting with her sponsor adidas in Herzogenaurach for an exclusive interview. In addition to his plans for the present and future, Rakitic spoke of a meeting in a hotel lane that significantly changed his professional and private life.
Experience the Champions League live at DAZN. Secure your free month!
Mr. Rakitic, how many nationalities are there in you?
Ivan Rakitic: It's hard to explain. I'm definitely in for a nice mix. My parents are from Croatia but grew up in Bosnia. I was born in Switzerland and also played for the Swiss youth team. At the age of 22, I moved to Spain. My wife is Spanish and my two daughters were born there. I feel a big connection to Seville and Andalucia. Meanwhile, I live in Barcelona, ​​in Catalonia. There are certainly many variants to describe me. I would say everything is right.
In which language do you like and dream?
Rakitic: Everything has changed over the years. In my youth in German, mixed with Croatian. Meanwhile in Spanish.
But they also speak other languages.
Rakitic: I speak a lot of English and understand French and Italian. But my French and Italian have gotten worse because I do not use both languages ​​so often. I was really lucky to learn so many languages ​​in Switzerland.
Your wife Raquel has significantly changed your life. What memories do you have from your first meeting?
Rakitic: I first met Raquel on my first day in Seville. She was a waitress at the bar in the hotel where Sevilla FC took me. In the evening, I was a bit nervous for the next day, I had to sign the contract at a meeting with the president of Sevilla FC and my brother and suddenly got many calls from other clubs who were interested in me. So my brother and I are in the bar for a drink and a drink. When I saw Raquel, I became even more nervous (laughing). But it was easier for me to make decisions from that moment. I told my brother: "I will stay here because I gave my word to Seville – and because I marry the waitress."
Did the other part of your plan go without a problem?
Rakitic: (laughing) Not directly. It was hard work. I had to fight for seven months before she gave me the opportunity to go out with her. But since then we are a couple and now a happy and inseparable family. We have two daughters we are very proud of.
Let's talk about the current season. How do you rate Barca's current performance?
Rakitic: I have mixed feelings. We have really great games here, but then in between again a dropout. As you can see, all teams work well, the league has been closer. There are no longer these simple games. You have to work hard.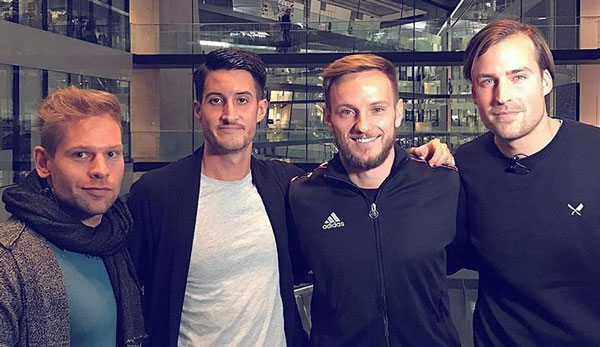 Is this year more focus on the Champions League than at the Spanish championship?
Rakitic: We are in the mood for the Champions League. But we also know that we need the championship title in Spain. The club only won the Champions League when it became a champion. Consequently, we are reluctant to play a good season in the league. We must join forces to do that.
Her coach, Ernesto Valverde, is not known in Germany. How would you describe him?
Rakitic: He is very calm, a real worker. He prepares all the details bit by piece, always wants his team to get his best. I trust my coach and know what he wants and expects. We fit very well and have a similar picture of football. Personally, I am glad he is my coach.
His contract expires this summer.
Rakitic: It would be the best step if the club decides to prolong it. He knows the team and knows what the team needs.
How has the game Barca changed since Andres Iniesta?
Rakitic: Of course it is different. Andres is unique, has shaped our game for many years. Even when Xavi left, everyone wondered how to proceed without him. But then it went. Just like now without others. Of course, it would be nicer if both were still here and led us. Most importantly, they have left a homogeneous, clear team. We taught everyone so much of them. Andres was one of the most important colleagues I met. He is also a good mate for me outside the course. So it's too bad he left. But we understand his steps to Japan. I think we can do well without him. And surely Andres is enjoying our game.
A player of you who causes quite a movement in a negative sense is Ousmane Dembele. How are you about him and his antics?
Rakitic: You try to help him and all young players. It's not easy to get to the world's largest club and endure the daily pressure in such a society. You have to give him time. He has incredible qualities and I'm sure he will take the step as well. You have to shut up for such a player. It's also worth for such players because they have a huge career in front of them.
You were in FC Basel and are now at FC Barcelona. Do you want to be tempted to return to the Bundesliga one day to play for the third major FCB?
Rakitic: We have to call Niko or maybe we can see if Manu (Neuer) can do anything with Uli Hoeneß (laughter). Bundesliga was always something special for me. I always followed her as a little boy and played there for three years later. My time at Schalke was special. If I return again you will see. It must then fit all pages. But to me, the Bundesliga is still one of the absolute best leagues. With Bayern, Dortmund and Schalke are finally also top teams here. If the chance arises, Manu will call me safely (laughs).
[ad_2]
Source link