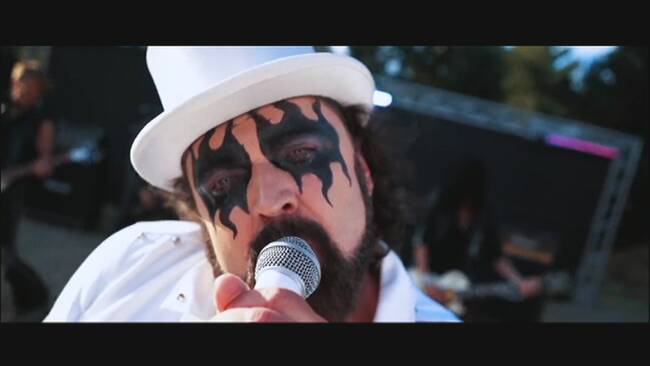 Hans-Erik Dyvik Husby is one of the votes that transformed the image of my second home as a popular cultural desert.
When he underneath different artist names faded into leather, hat and makeup in Turbonegro with funny ironic texts, rocky rock'n'roll and lots of homerotics, in the midst of an unexualized indie, he not only made the oiling interesting on the music chart for the first time since the black metal second childhood; He also challenged a square, gorgeous story and tradition.
That's probably interesting who he is like Hank von Hell 2018? What happened to this charismatic character then abandoned by Turbonegro and rock music eight years ago, the fight against its abuse and the roles like Cornelis, Jesus and participation in everything from the Melodifestivalen to TV4's Grillmasters? How has he been affected by everything else he has done over the years? Does he put the men's role in rolling? The answer is nja.
Musically speaking, "Egomania" is not bad. Soft, powerful Hellacopter rock with chorus and verses set aside. But the voice does not carry it as well. It's too weak and too bland. Then I do not know if it's to tease with the former colleagues that he borrows part of old Turbonegro hits on at least three occasions (does not borrow the title track from the classic "The Age of Pamparius"? And does not remind "Bombwalk Chic" about "Sailor MAN"). It will be fun, just for Hank himself.
The most boring are the texts. I do not require him to be as good, dark and black satirics as last but this will be too flat. What could have become a new exciting story-based on life and or his role-figure – becomes the kind of beatiful rhyme that works well on the music scene, but worse here.
Husby both concludes and sums up his return spatially and inquiring on the last track; singer's "Adios Adios – My Demons Dead – No Future Future".
Yes, a future has this versatile little legend for sure. He does not need to worry about this with a CV. The question is, though, if it is like Hank von Hell?
Source link