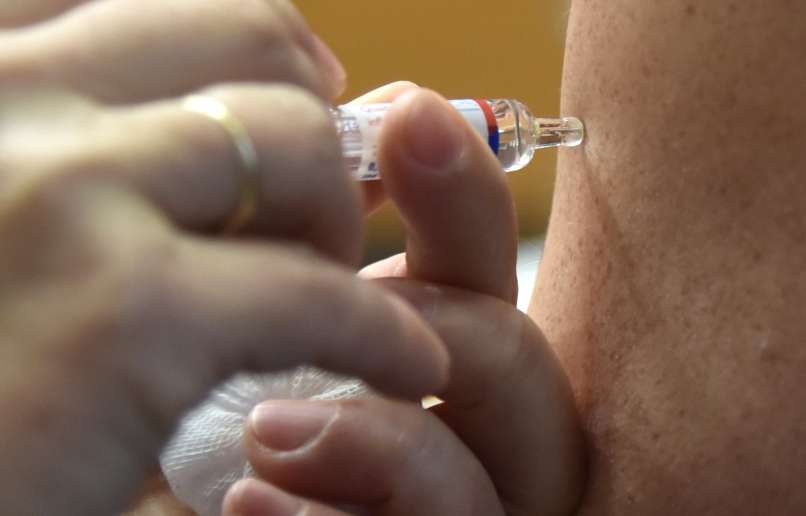 For this year's season, NIJZ ordered 270,000 doses of the vaccine, which is not only almost 100,000 more than the year before but almost three times more than the number of requests from vaccination providers.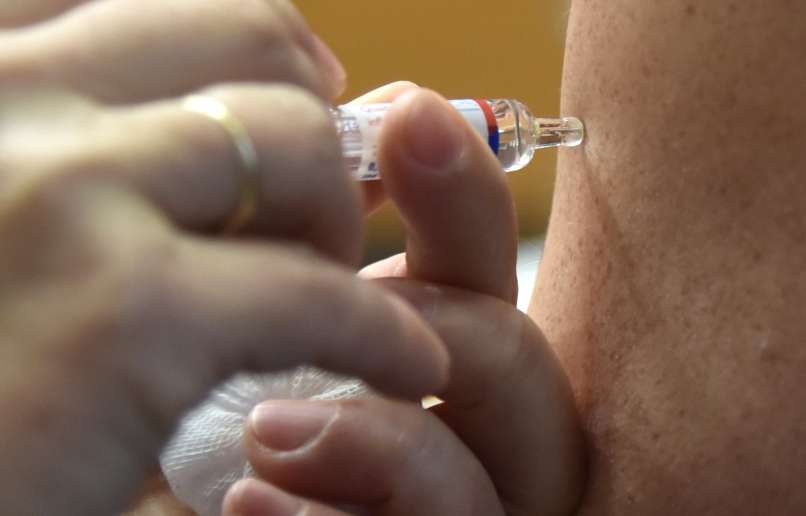 Bobo
They assume that vaccines are already running out of vaccines for individual vaccination providers.
Today, Grosuplje Health Center informed the citizens that the flu vaccine was gone. As can be read in the post on Grosuplje municipality's Facebook profile, they were informed about this by the National Institute of Public Health (NIJZ).
Only those who have already ordered can be vaccinated.
## FACEBOOK-https: //www.facebook.com/permalink.php? Story_fbid = 3747644661935015 & id = 313062848726564 ##
The interest is very great. No, huge
For clarification, we turned to the NIJZ, where they originally said yes "After a good week of seasonal flu vaccination, we find that this year there is a great deal of interest in flu vaccination. There are certainly several reasons for this, including free vaccinations for all residents, as well as the crisis situation due to covid."
In a single season, the NIJZ vaccinates only about 15 percent of the people who decide to be vaccinated. Vaccination is mainly provided by selected personal physicians and is organized either at their outpatient clinic level or at the health center level.
The interest in vaccination at NIJZ is described as "Huge." The vaccination times were filled very quickly, which resulted in a waiting time. "Most NIJZ outpatient clinics in nine NIJZ regional units have their vaccination dates filled by at least the end of November 2020, and some also in December. From the point of view of influenza protection, however, it is very important that vaccination is carried out as soon as possible. "seasonal flu will be established as soon as possible. which will be able to be vaccinated against flu faster," they told us.
Three times as much
Something more about the flu vaccine itself. The NIJZ invites vaccination providers to submit their orders for next season, either in April or May, and then forms a final order based on orders and evaluation by the vaccination advisory group, which is assigned approximately six months before the start of the vaccination season. For this year's season, NIJZ ordered 270,000 doses of the vaccine, which is not only almost 100,000 more than the year before but almost three times more than the number of requests from vaccination providers. But in May, when they ordered a seasonal flu vaccine, "No decision has been taken on free influenza vaccination."
To date, they have received 250,000 doses of influenza vaccine, followed by the rest in November, ie. 20,000 doses.
Inquiries received from other countries
At NIJZ we were also told that already at the beginning of the season all manufacturers, »Who produces the flu vaccine, submitted an additional request to get a flu vaccine and we received negative responses. All manufacturers have informed us that there is a high demand for influenza vaccine in the global market and that other countries are also demanding additional doses of the vaccine. We also checked whether any of the countries would supply the vaccine to Slovenia, but given the increased demand elsewhere, we do not have a positive response. If there is a possibility that any country will withdraw the vaccine, we will take it over. We also received requests from the NIJZ that the vaccine be withdrawn from other countries. "
It may end
So that means the vaccine is running out? NIJZ answers that "Given the demand from vaccinators, we can assume that individual vaccination providers have already run out of it. However, we do not specifically monitor the distribution and stocks of municipalities or individual parts. If the population's interest in being vaccinated against influenza is still so great, the vaccine may would end for anyone who wants to be vaccinated. "
Finally, they emphasized that influenza vaccination is especially recommended for groups at higher risk for a more serious course of the disease:
• for chronic patients
• persons over 65 years,
• young children (from 6 months to 23 months),
• pregnant woman,
• for people with extreme obesity (BMI ≥40).