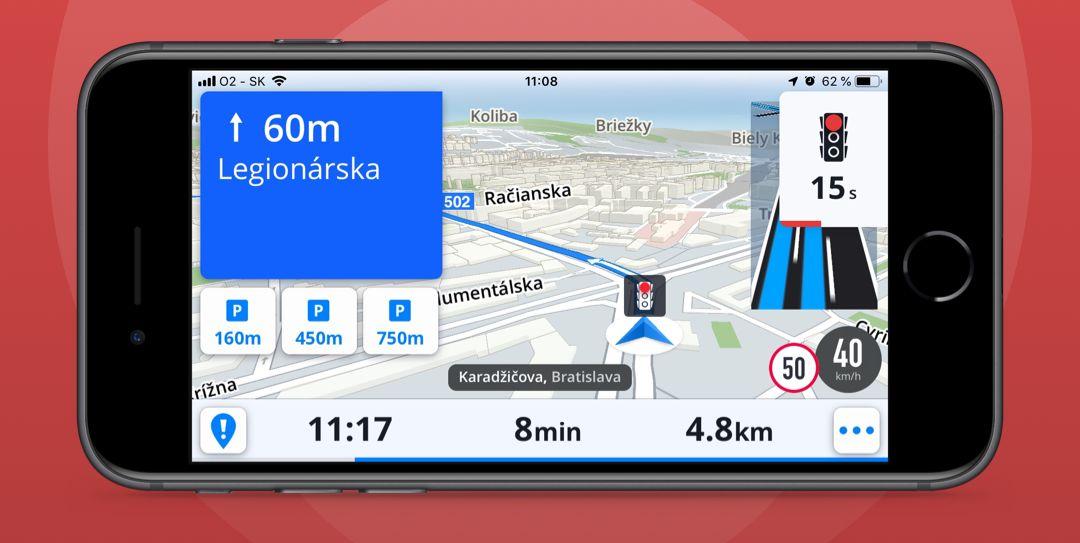 Sygic introduces a new feature in its navigation titled Traffic Lights. This feature can display the remaining number of seconds in green in real time. Unfortunately, this feature is currently only available in the US.
how News inVentures introduces Sygic a new product called Traffic Lights as part of the Sygic GPS Navigation mobile navigation system. When it comes to navigation, this is the first commercially available feature of its kind that gives a countdown to the green at traffic lights. However, this feature is currently available for free as a complement to navigation in the US alone and covers more than 13,000 traffic lights across major cities.
Sygic developed the news in collaboration with Traffic Technology Services and the good news is that it will reach Europe in the future. The traffic light plug-in is just the first of the additions Sygic will present in the Driver Assistance Systems (ADAS) package. These will in the future support several advanced features based on advanced algorithms using artificial intelligence.
source: inventory