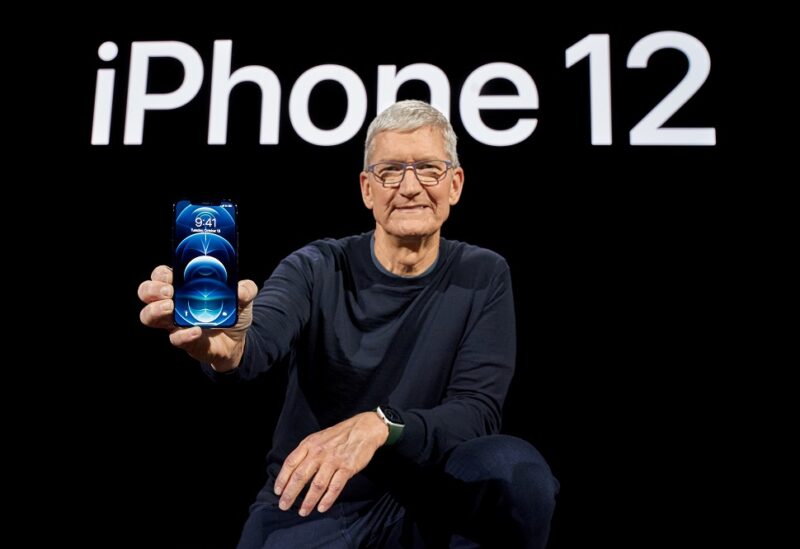 A few days after the iPhone 12 series was launched on the market, it does not seem as if luck will befall Apple, which has previously had its phones overwhelming success from year to year due to the miraculous features that the company offers in its phones.
IPhone 12 phones this year did not differ much from previous phones, which meant that their sales were not high in the first days of launch.
The iPhone 12 did not bring anything new, so a number of new iPhone users see according to a number of media.
According to "cnet", one of the reasons for the annoyance of mobile phone users in 2020 is that wearing masks everywhere has made it impossible to open your phone, including the new iPhone 12 from Apple, with your face.
He pointed out that the iPhone 12 failed to address the problem of opening phones in the face with wearing masks and how Face ID became useless during the Coronavirus era.
The site pointed out that users either have to remove the masks and this is unhealthy given the escalation of the number of new infections with the new Corona virus, or return to entering the PIN code to unlock your phone while wearing a mask and note that this "looks like a great retreat."
The site said many users hoped Apple would find a way to overcome this new dilemma, noting that before the iPhone 12 was introduced last week, rumors were spreading that Apple had configured its Face ID verification tool to work with masks. "But unfortunately, this did not happen, according to cnet.
For its part, the site "MacRumors", which is interested in Apple's news and technology, indicated that some users of the new iPhone 12 phones have complained about defects in their devices.
The website pointed out that some users of the new iPhones said they did not find much difference between the new phone and the iPhones that Apple launched last year, especially when taking pictures and recording videos.
They also stated that "they did not find any changes in the operation of the biometric nova, and that the Face ID sensor in the new phones works at the same speed as it worked in iPhones launched last year."
The newspaper Verge quoted that "the biggest flaw in the new iPhone 12 Pro phones is the fast discharge of the battery charge, especially when it is connected to 5G networks.
The report indicated that "after using these phones for two and a half hours if its screen also worked, the charging speed decreased by 18%."
Source link