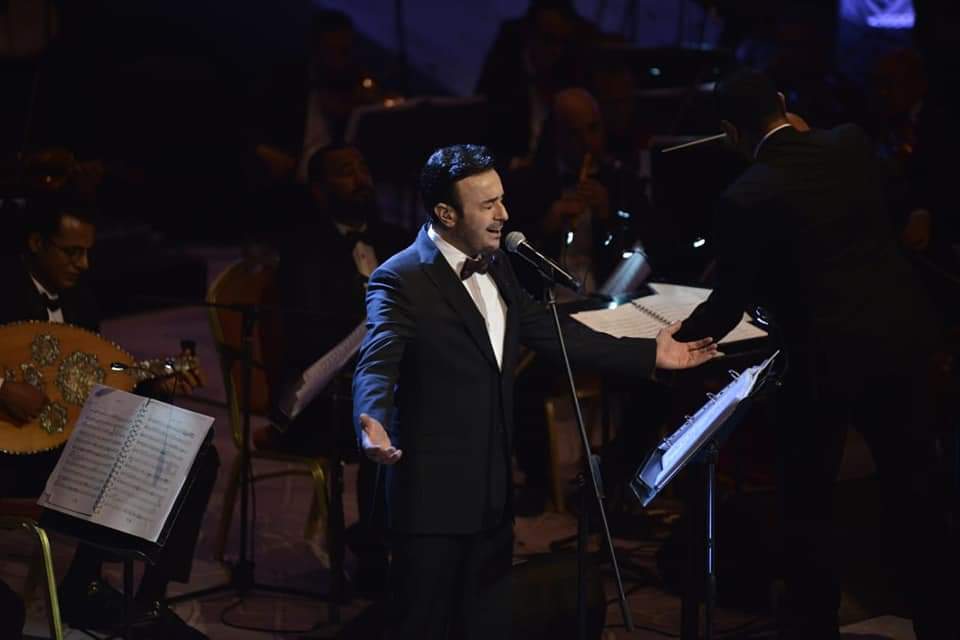 [ad_1]
Iman Mahmoud


Posted in:
Monday, 12 November 2018 – 10:47 p
| Last updated:
Monday, 12 November 2018 – 10:47 p

Tunisian artist Saber Al Ribai played in his concert on Sunday night at the 27th Arab Music Festival and the conference held on the grand stage of the Egyptian Opera House.
He also sang his first new song "Omri El Gadid" which will be included in his upcoming album from the lyrics and texts of poet Hani Abdel Karim, who won public admiration. He also sang his new song to Egypt, "Gina Gina", as he sang in the celebration of the last October victory, as well as a number of songs in the Tunisian dialect, including Bercha, Sidi Mansour, Ya Lala, Meziane.
During the ceremony, the Quartet asked for the revival of a number of his old songs, to remind the audience of a song that retrieved my apologies. During the ceremony, the audience invited them four times to sing the song "Al-Hall Al-Jarra" until they responded to them and sang them. As part of the program, the Quartet commented: "Your orders are orders."
Al-Rubaie said, "I'm glad to be with you today at Operatheater. Thank you for being a person. I thank the band led by Maestro Hani Farahat, which includes musicians from Egypt and Tunisia." He also thanked Minister of Culture, Inas Abdel-Dayem, for his presence at the festival.
The quartet is keen to welcome composer Helmy Bakr and the lyricist Hani Abdel Karim who has a strong friendship and has achieved many successes together.
The festival will be held this year from November 1st to 12th and will contain 43 concerts.
[ad_2]
Source link