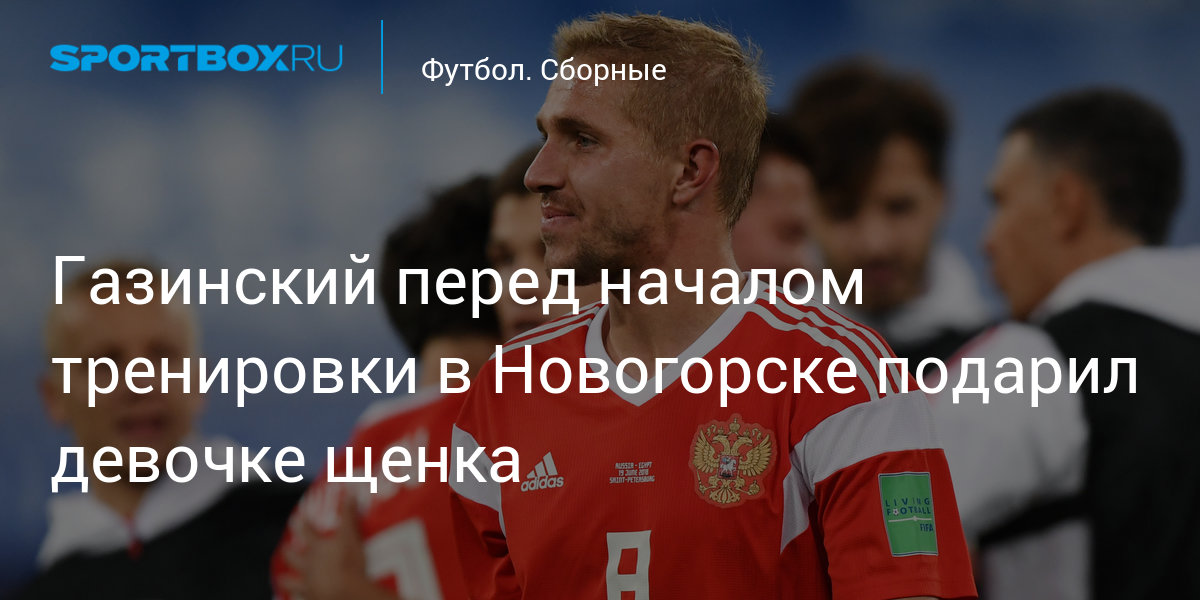 Germany – Russia
All matching videos
Photo: © RIA Novosti / Evgeniya Novozhenina
Russian national team champion Yuri Gazinsky, before starting to train in Novogorsk on behalf of the national team, presented a girl from Serpukhov with a puppy as part of the action "Childhood Dream".
– This girl is called Victoria, she is from Serpukhov. A puppy is her dream, "explained the press service of the national team.
Before you started training on the side of the Russian team on Twitter, saw a photo of a football player with a puppy.
In the "Childhood Dream" campaign, every fan of the Russian national team under 14 could tell her dream in a letter or video.
On November 12, the Russian team began gathering in Novogorsk. The team will meet with Germany in a friendly match as well as play the last match in the National League against Sweden.
You can watch the live broadcast of Germany-Russia match on November 15 at 10:40 pm (Moscow Time) on the Match Premier TV channel, sportbox.ru and matchtv.ru, as well as in the MATCH mobile app! Club ".
Football. Friendly match. Germany – Russia
The Russian national team held a training session without Dziuba