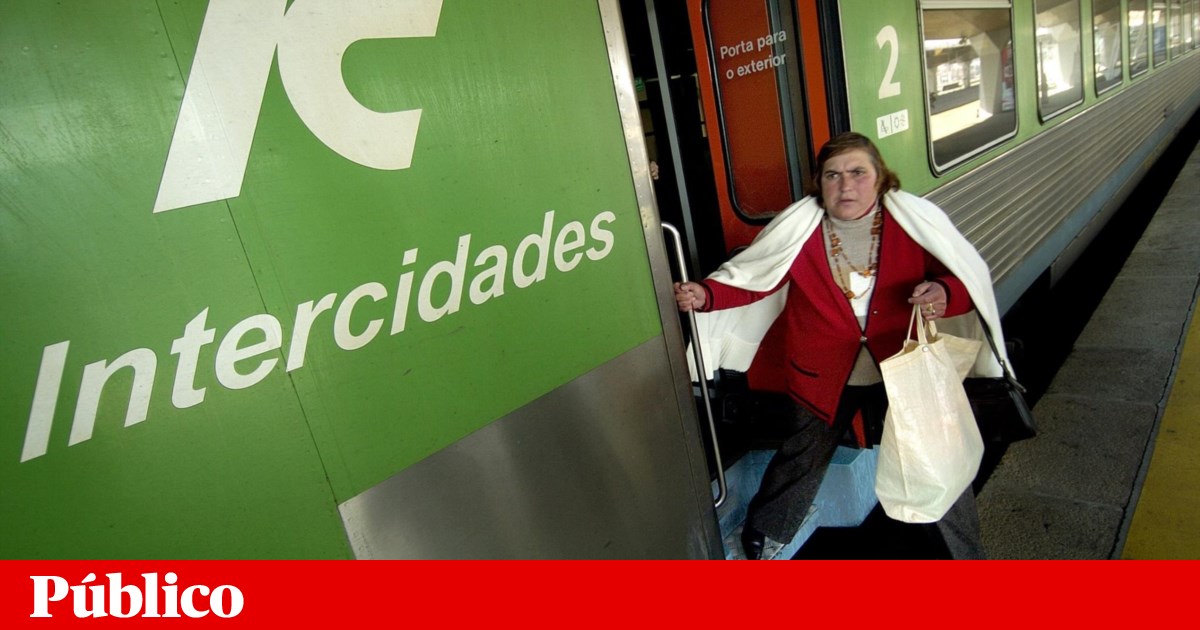 [ad_1]
Seven years later, trains formed by a locomotive to trailers will return to the Beira Baixa line, replacing UTE (Electric Triples Units), who used to run Intercity services there.
The action is planned for the wintertime at the CP, which begins on December 9th and aims to release the cars circulating in that line to strengthen the Tomar-Lisbon axis where, due to lack of material, the company has capacity problems – instead of six wagons, some have compositions were circulated with only three.
This is due to the lack of car companies that CP customers in Beira Baixa will get comfort and speed. The "new" intercidades have more comfortable carriages than UTE, and the trip is faster, but only in downward direction (Covilhã – Lisbon) where the journey can be shortened in 22 minutes.
The opposite part of the medal is that CP will increase its operating costs by 1.5 million euros per year. This is about the argument in 2011 for extinguishing machines and trolleys is equally valid seven years later.
Seven years ago, CP announced that the introduction of railway wagons would make it possible to save 1.5 million euros a year, because the operation was cheaper: the UTEs have a lower energy consumption than 5600 locomotives and not I have to pay for the reversal of these machines at the terminal stations (Covilhã and Santa Apolónia).
Now the cost of customers complaining about the Lisbon Tomar axis and the bad picture that this causes the company (especially after a TVI report on congestion on these trains) got better from the assumed economy and the CP preference for coming to Beira Baixa the increasingly scary UTE (there are a large number of compositions immobilized in repair shops) to put them in circulation where they are most needed.
The public carrier is still struggling with a material shortage, the situation is more serious than the diesel fleet. The Algarve line has recently become the most punished.
Only since 29 October (Monday) 25 trains were suppressed because the railway wagons were in the workshops. Of these, six did not circulate between Faro and Lagos and 19 between Faro and Vila Real de Sto. Antonio.
According to CP, the public tender for the purchase of new trains, already announced several times by the government, should take place before the end of the year.
[ad_2]
Source link