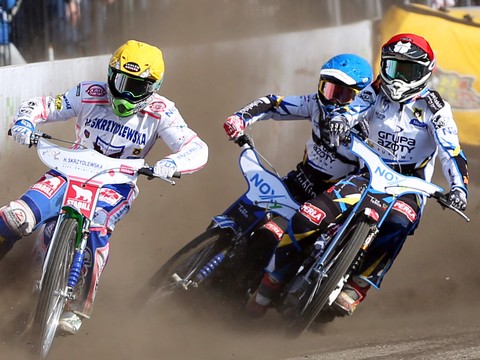 Compared to this year's team, the team has been heavily decorated. They left Norbert Kościuch, Aleksandr Łoktajew, Robert Miśkowiak, Andrei Kudriaszow and Junior Jakub Miśkowiak.
New faces are Tobiasz Musielak, Rafał Okoniewski, Daniel Jeleniewski and Marcin Jędrzejewski. The contract was also signed by Maksim Bogdanow, who heals a serious hand injury and it is not known if he ever gets back to the track. An interesting fact is also the return to Lodz by Rory Schlein, who went for Eagle in 2017, but Witold Skrzydlewski imposed him a penalty and the player could not sign the contract in any other club in 2018. Now both sides have agreed.
In addition, the 15-year-old German Bernt Ernest went to the eagle. Unexpectedly, however, there is no 19-year-old Mateusz Błażykowski.
The team also changed the coach. Janusz Ślączka was substituted by Lech Kędzior.
ORZEŁ ŁÓDŹ 2019
Tobiasz Musielak
Rafał Okoniewski
Daniel Jeleniewski
Marcin Jędrzejewski
Hans Andersen
Rohan Tungate
Maksim Bogdanow
Rory Schlein
Ben Ernst
Piotr Pióro
Eryk Borczuch
Source link