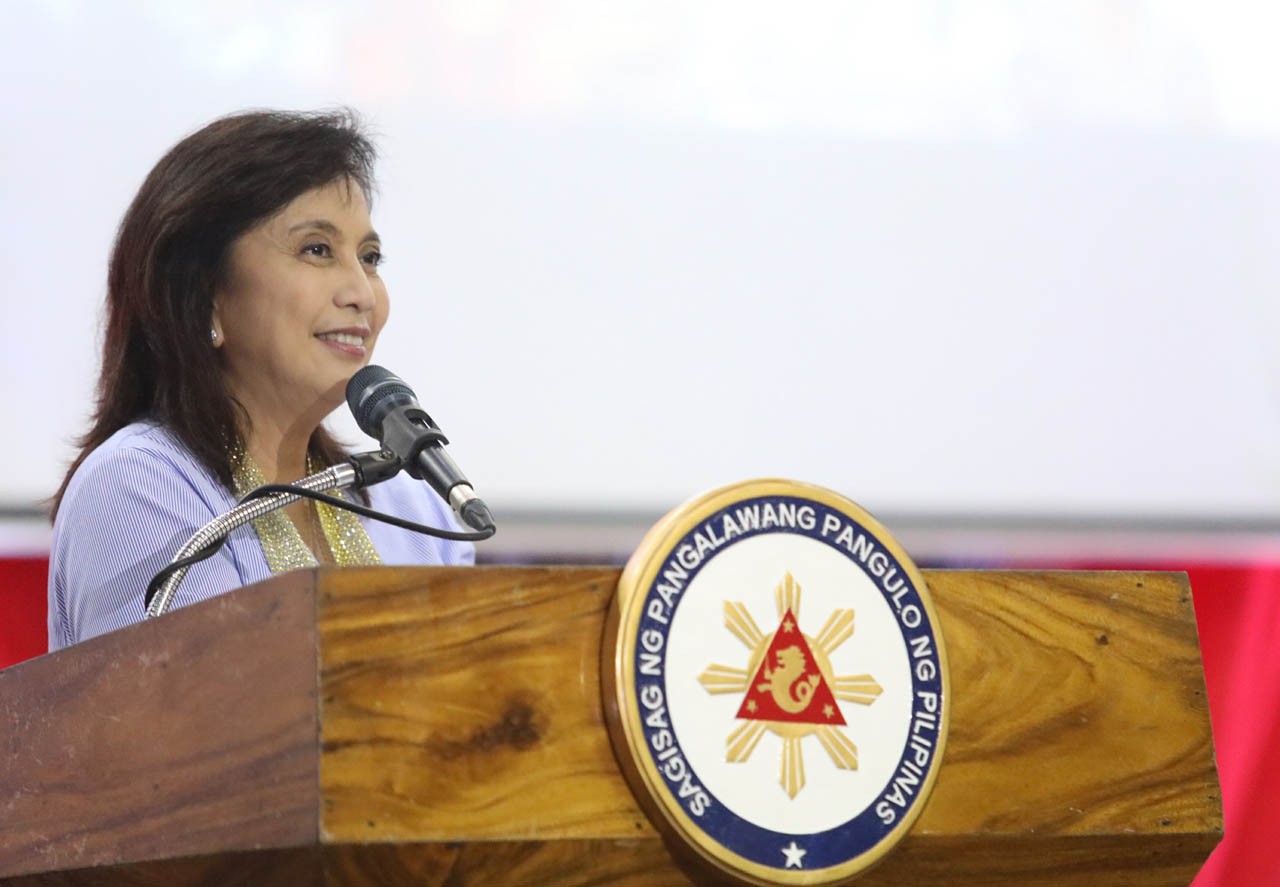 [ad_1]
As agreed by the plenary in October, the Committee on Constitutional Amendments held an executive session to approve the amendment to Vice-President Leni Robredo

Manila, Philippines – The House Committee on Constitutional Amendments put Vice-President Leni Robredo back in the direction of the transition to federalism, under the draft Chamber of the Lower Chamber.
This was confirmed to Rappler by the Panel Director and Leyte 3rd District Representative Vicente Veloso Monday, November 12th.
He said that the committee members unanimously approved the amendment of Section 4, Article XVII, on the Transitional Provisions for both Houses (RBH) No. 15 during an executive session on Monday. (READ: Highlights of Parliament's draft federal constitution)
"Yes, in the executive meeting we had around 1:30 this afternoon, we adopted an amendment that was consistent with what was agreed in plenary," Veloso said.
Section 4 introduced Senate President Vicente Sotto III, not vice president, as the next leader, President Rodrigo Duterte could not perform his duties during the transition to federalism.
With the amendment, section 4 now says: "If a vacant post arises as a result of the removal of the existing president, resignation, permanent inability or death, the existing vice president shall act as chairman until a chairman has been elected and qualified."
The House's draft federal constitution has previously taken a ripple over Robredo's removal from succession.
The Vice President took it as a sign that her critics are "too desperate" to kick her out of power.
After criticism, President Gloria Macapagal spoke Arroyo to Cebu City's first district councilor Raul del Mar to submit a motion in plenary to return RBH 15 to the Constitutional Committee, which was instructed on October 10 to put the Vice President back in the line of inheritance.
Del Mar and Robredo belong to both the Liberal Party, where the vice chairman is the party chairman. – Rappler.com
[ad_2]
Source link