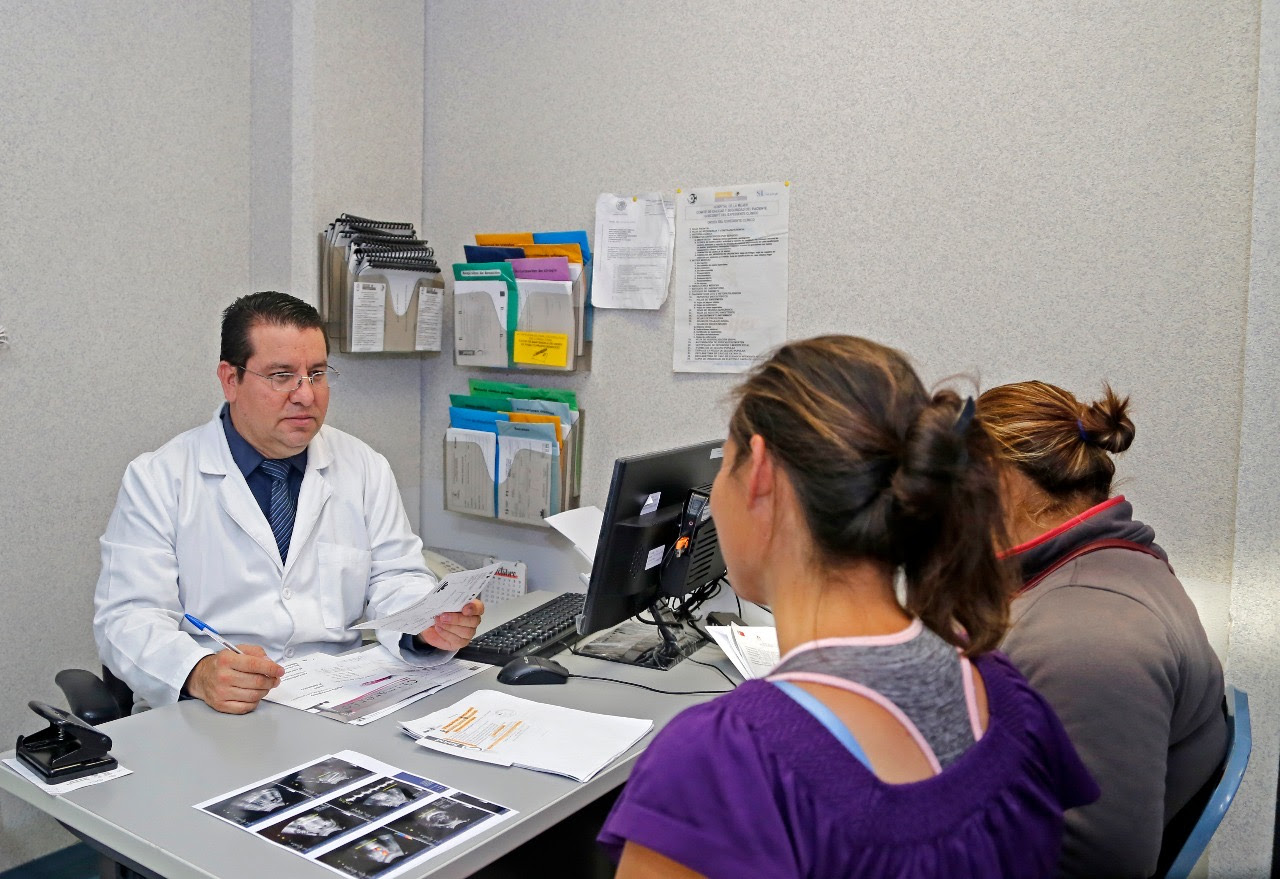 MORELIA, Mich., November 11, 2018.- The Ministry of Health of Michoacán (SSM), responsible for Diana Carpio Ríos, will intensify prevention and epidemiological surveillance during this winter season to avoid increased disease outbreaks in respiratory or flu.
"Prevention and care will be strengthened among patients coming to hospitals and health centers for all respiratory conditions," said healthcare official in a statement.
According to the epidemiological cuts of week 43, a cumulative of 560,000 296 cases of respiratory disease in the state arises, which is 15.7 percent less than last year, which recorded 665,000 361 cases.
As the winter season increases by up to 10 percent, with rhinopharyngitis or common catarrh as one of the most common diseases affecting children under five years, the population is urged to take extreme precautions, not self-medicate and go to be vaccinated against flu.
SSM maintains ongoing education for health professionals regarding prevention and control of acute respiratory infections, hypothermia, diarrhea and poisoning of carbon monoxide and butangas that may occur during the winter season.
In addition, preventive and healthcare measures among the population are strengthened to identify and treat these diseases.
Similarly, epidemiological surveillance and health promotion activities will increase.
Taking precautions that reduce the risk of getting sick during this winter season is of utmost importance. That's why we need to be aware of the health of children and older adults because they are considered the most vulnerable sectors to suffer from this type of disease which, if not treated in time, can lead to serious complications and risk the lives of children. ill.
It is important that the population is aware of symptoms that may affect complications like anxiety and breathing difficulties, lowered in the chest, general decay, loss of desire to eat, fever for more than three days and chest noise; When making any of these signs, it is recommended to immediately go to the nearest health center.
"It is important for children, adults and pregnant women, mainly to avoid sudden changes in temperature. When you go out open, especially during today's first and last hours, do not go barefoot. And it is advisable to increase the consumption of Food rich in Vitamin C, like oranges, grapefruit, mandarins and guava, as well as drinking very hot fluids, such as infusions or broths, "Carpio Ríos reported.
Alarm Signs
• Calm breathing
• Breathing difficulties
• Zinc in the chest
• General maturity
• Lack of willingness to eat
• Fever for more than three days and chest noise
recommendations
• Do not self-medicate and go to the nearest health unit
• Heat and consume alcohol-free hot drinks
• Stay in complete rest
• Do not close the power supply
• Avoid sites of population concentration
• Cover your nose and mouth when coughing or sneezing with the elbow or with a tissue, never with your hands
• Do not greet directly (kiss or hand)
• Avoid contact with sick children with the elderly or persons with chronic illnesses
• Wash tools used by sick persons
Carpio Ríos urged the people of Michoacan to go to their nearest healthcare center, hospital or healthcare area to which they belong (IMSS or ISSSTE) to apply the flu vaccine to prevent damage to their health.