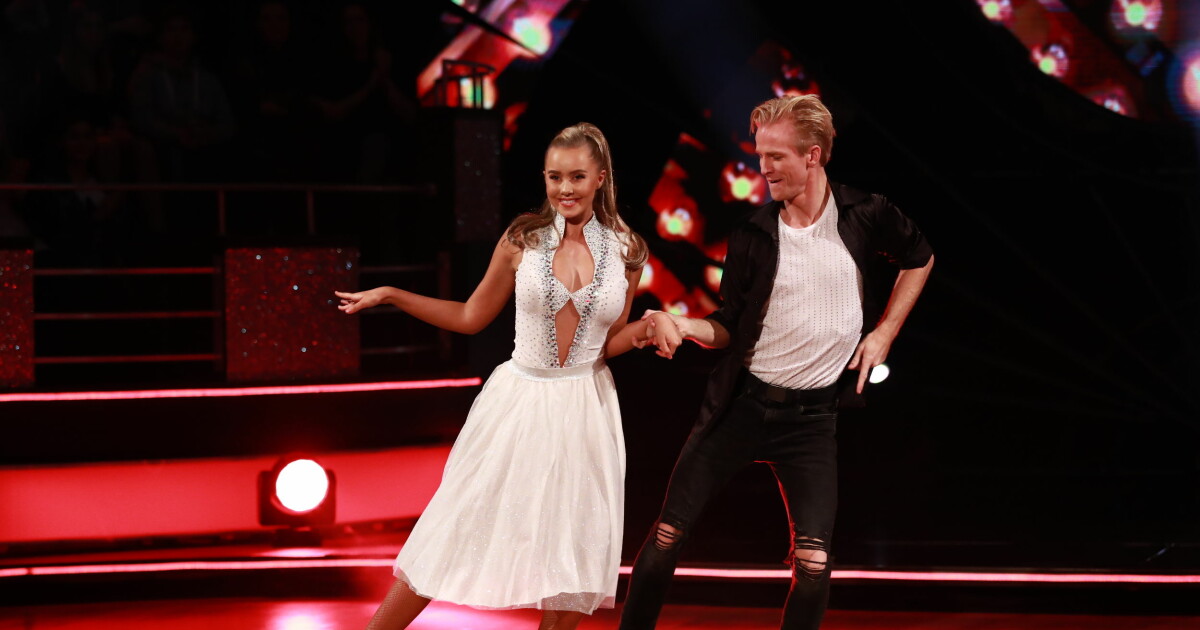 [ad_1]
NYDALEN (Dagbladet): Tonight is the semifinal in "Skall vi dans", where the three semifinalists danced the competition's most important dance today.
"Time for home" -Einar Nilsson (54) danced "Paradise Hotel" member Martine Lunde (22) and former football player and DJ Jan Gunnar Solli (37) to their best program tonight and all got two rounds each on the parquet floor.
In the end, Martine Lunde pulled the shortest straw one week before the big finale and ended in dance dance against Jan Gunnar Solli.
"I thought I'd be sad, but I'm so glad I've come to third place. I never thought I'd go so far," said Lunde to Dagbladet with a smile after sending.
Not bitter
She adds that she is grateful for the experience and is not bitter about having been voted home so close to the final.
"What I'm most sorry for is that I can not learn the dance. But I just think Jan Gunnar and Einar deserve the last places so badly, and I hate them both," she says.
In recent months, Martine Lunde has organized her daily life drastically to participate in the TV 2 program. She does not hide that there are any things she looks forward to getting time left.
"It will be fun to have time for friends and family again. I can not remember the last thing I could actually say yes to being with my girlfriends," she admits.
The 22 year old is uncertain whether she will continue with the dance in the future.
"Maybe I travel to Stockholm and take some private lessons on Fredric once," she says, adding that she believes the two dance partners will keep the friendship.
– Definitely answers Brunberg.
Next week Einar Nilsson, together with dance partner Anette Stokke and Jan Gunnar Solli, together with dance partner Rikke Lund will fight to get to the top of the Danish competition.
– Is not it good?
Last week it was kick boxer Thea Næss who was voted home, which became a delicate deal for her.
"It's strange how much it means when you've worked so hard for so many weeks, and you're so close to the goal," she told Dagbladet after sending on Saturday.
However, she pointed out that the dance has given her taste.
"I will definitely continue dancing and I hope all those who have watched have been infected with the dance we hope to share so that more people start dancing. I think it's good," said Næss.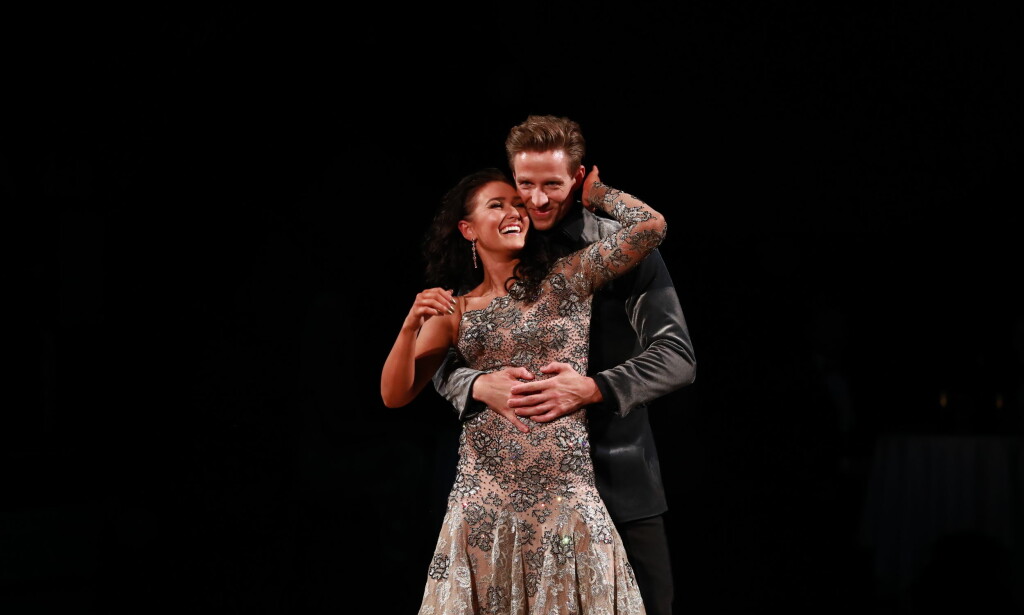 The week before surprised top blogger Sophie Elise Isachsen (23) when she chose to withdraw from the competition just before sending. It was for mental reasons.
"Should we dance" has given me faith in myself in a way that is completely invaluable, because it has given me the belief that I can feel well all the time. But then it also requires you to thank and do it now. There is no dramatic reason, I'm just not good, told Isachsen to Dagbladet then.
Isachsen's decision was only known a few weeks after Aune Sand chose to put dance shoes on the shelf so that Amalie Snølø's customer could take part in the competition.
However, snowy smoke smells back two weeks later.
final denial
It has undoubtedly been an unpredictable and eventful season of "Should We Dance" this fall. Naked shock, shocks and tears have marked Saturday's on TV 2 in recent weeks.
A number of events have created headlines, but most were former handball players and the "Farmen celebrity" profile, Frank Løke, who stood when he shocked viewers to put the suitcase to the right without notice of production.
This led to Løke being thrown out of the program.
The tradition invites TV 2 all the former participants to the park when it is time for the final.
Earlier today, the channel could temporarily confirm to Dagbladet that Frank Løke is the only participant of the year who is not invited.
"Frank intentionally broke the production guidelines and broke the basis for continued cooperation. He is therefore not part of the final program, says Jan-Petter Dahl, PR and media director in TV 2.
In contrast to Dagbladet, Løke could say that he would like to think about a meeting with his former "Should We Dance" colleagues.
– TV 2 can decide who they invite to a party. It would be fun to meet the other participants again. I had a good tone with most, but now I have made other plans for that weekend, he said.
It's next Saturday, it will be known who goes by the goose party this year's "Should We Dance".
Like Dagbladet Celebrity on Facebook
[ad_2]
Source link