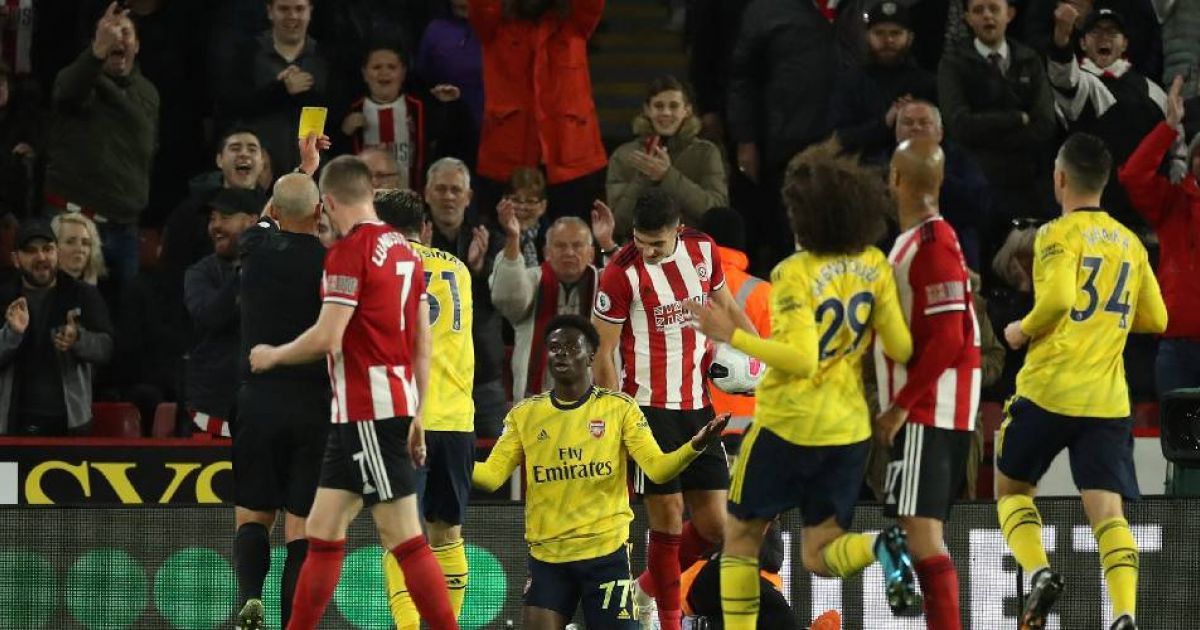 Arsenal are lagging behind in the battle for the top spots in the Premier League. On Monday night, Unai Emery's team lost 1-0 to PhD candidate Sheffield United.
Arsenal will scratch themselves after the defeat, which may be labeled as embarrassing. The Londoners, especially in the first half, got a chance after a chance, but did not pull the trigger. Sheffield did so after half an hour's play, when Lys Mousset came close in from a corner. Shortly before, referee Mike Dean should have pointed to the dot after Sokratis Sokratis Papastathopoulos was clearly held. The VAR did not intervene.
After Sheffield's 1-0 record, Nicolas Pépé should have equalized, but the free-standing Frenchman shot five yards from goal. In the second half, Arsenal played mainly against themselves. Opportunities were created, but Londoners did not play convincingly. Sheffield should have decided the game after an hour of play, but it lacked the doctor's luck. Pépé then struck again in a negative sense by missing another chance.
Arsenal could have taken third place from Leicester City, but remain in fifth place. Sheffield climbs to nine.