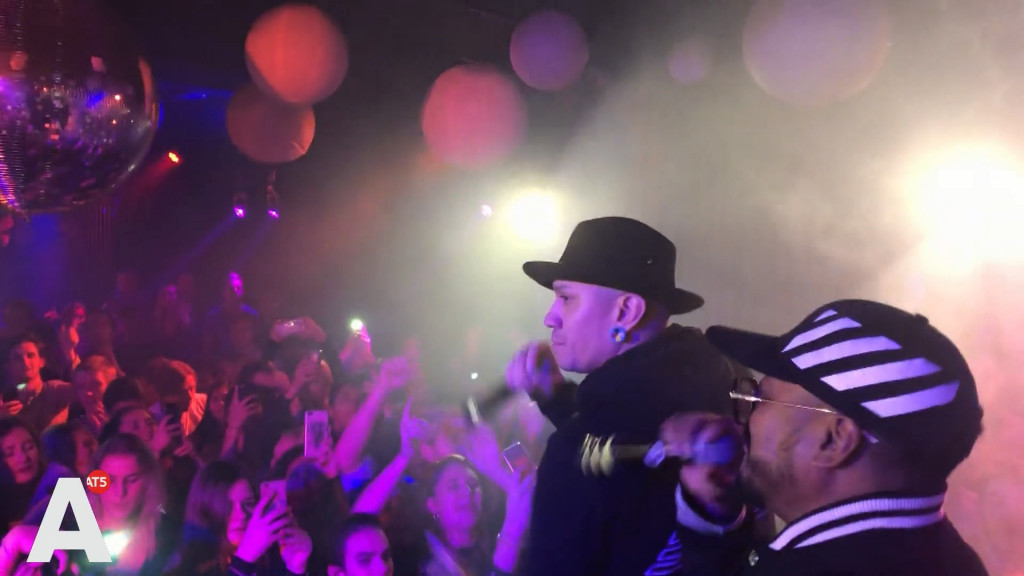 A "simple" student club in the Chin Chin Club at Rozengracht got an unexpected trip last night. Two band members in The Black Eyed Peas, Taboo and Apl.de.ap, reported to the security guard with the question: "Can we enter?"
Hotel school students did not have to think about it for a long time. The band joined AFAS Live in the day before yesterday. Today, they obviously seem after a day of sightseeing as another form of relaxation. That's why they went to the first party they encountered: just like the student association.
Student Sander, one of the union's board members, still can not believe it: "I was dropped on my shoulder and my friends asked," Did you realize that The Black Eyed Peas is behind you? "
The fact that the band members wanted to enter did not mean that they would literally be in the spotlight. First, they only wanted to make a round through the audience. But it was not enough for Sander: "We were backstage with them and we looked at each other:" Do you ask? I ask? "Because we really wanted to ask if they wanted to make a number. After two hours of negotiations, it worked with the wise words" Please, please? "Says Latisha, also a board member.
Also read: Black Eyed Peas in Vondelpark: "Listen to them because I was little"
The two unexpected visitors stayed for the rest of the evening. "We have talked a lot, actually, for about two hours. It was very relaxed, cozy. They were also very modest," said Latisha.
Band members already leave for Germany tonight. Meanwhile Latisha and Sander are already brainstorming for the next artist. "Uh … Beyonce maybe?"
Source link