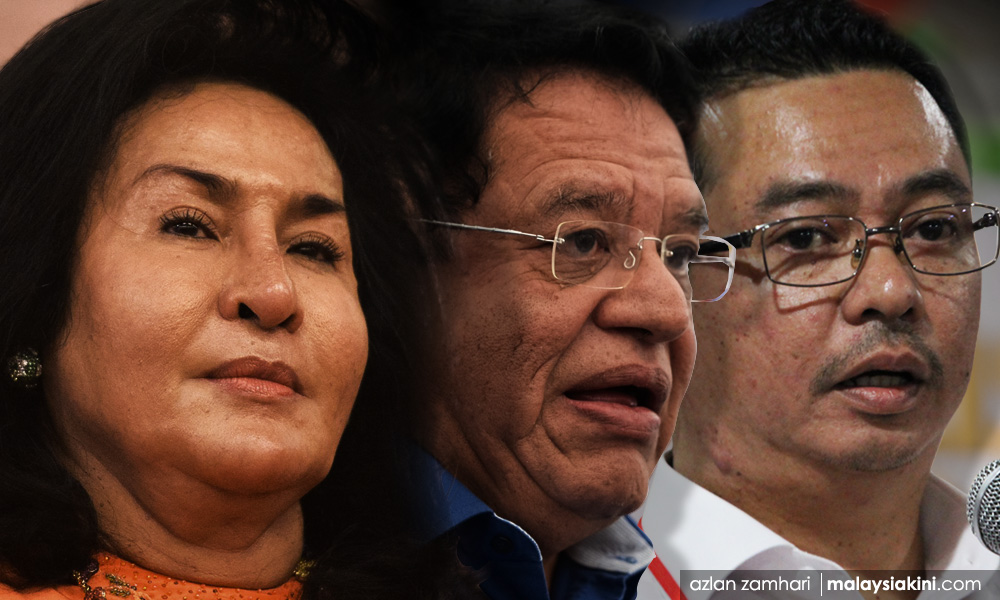 KINI ROUNDUP | Here are the most important headlines that you may have missed yesterday, in brief.
Rosmah, ex-aide and Ku Nan are being loaded
Rosmah Mansor, spouse of former Prime Minister Najib Abdul Razak, was accused of packing RM6.5 million after requesting RM187.5 million from a company in exchange for her help to the company to get a RM1.25 billion government contract.
Her former assistant, Rizal Mansor, was also relieved of allegations to request bribes to Rosmah, as well as for himself, from the company's owner.
Meanwhile, the former Federal Territories minister Tengku Adnan Tengku Mansor was obliged to receive RM3 million in bribe from two property developers during his term of office.
The Legislative Assembly of Malachi initiated Leader Idris Haron after ignoring the speaker's directive to oppose his decision on a debate on the International Convention on the Elimination of All Forms of Racial Discrimination (Icerd).
Poverty is not a solution to childhood marriage, says DPM
Deputy Prime Minister Dr Wan Azizah Wan Ismail told Dewan Rakyat that the perception of adultery, a path out of poverty and social problems, has to be changed.
In a second later, Wan Azizah, also Minister of Women, Family and Social Development, Umno MP Khairy Jamaluddin thanked for exercising "mature policy" by defending her over a misleading newspaper title on her comment.
In an indeterminate case, Wan Azizah said state statistics revealing 64,632 Malaysians between 18 and 44 went bankrupt in the last five years, revealing the importance of financial literacy in family institutions.
Her husband, Anwar Ibrahim, who is also Port Dickson MP, said the government has agreed to provide additional allocations to fishermen, farmers and livestock farmers to alleviate their financial burden.
Other Kinibites
Home Minister Muhyiddin Yassin promised to take action against immigration system suppliers in the practice of salmon security.
PAS President Abdul Hadi Awang said that Christian missionaries should hold dialogues with Muslim clerics, instead of donating Bibles to schools, which have been reported recently.
Prime Minister Dr Mahathir Mohamad said Superyacht Equanimity is now docked in Langkawi to preserve the ship.
The government will not protect local airlines against competition from foreign airlines who choose to operate in Malaysia, said transport minister Anthony Loke to encourage healthy competition.
Looking forward
The election court in Seremban will decide on the Rantau election relationship.
PKR Youth and Wanita Wings will hold their annual national congress in Shah Alam