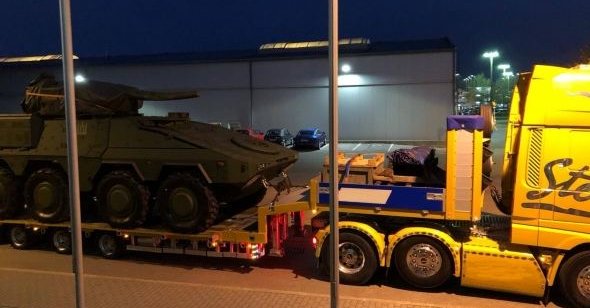 Captain Andrius Dilda BNS, a spokesperson for the Lithuanian Defense Strategic Communications Department, confirmed that the cars will leave Germany on Friday and Lithuania will arrive on Monday.
"On November 19, Boxer should come to Kaunas, the Lithuanian armed forces, where their condition will be checked and the necessary documents are signed," said the official.
By the end of 2017 two boxer carriers were delivered to Lithuania for driver training.
The German infantry vehicles transported this week will be fully equipped according to the orders of the Lithuanian Army and will have a battle tower manufactured by the Israeli company, says A.Dilda.
Armored personnel call them "Boxer", but the "Vilks" infantry shipment is delivered to Lithuania.
The contract for the acquisition of 88 armored vehicles was signed in August last year, valued at 386 million. Euro. This is the biggest acquisition in the history of the Lithuanian army.