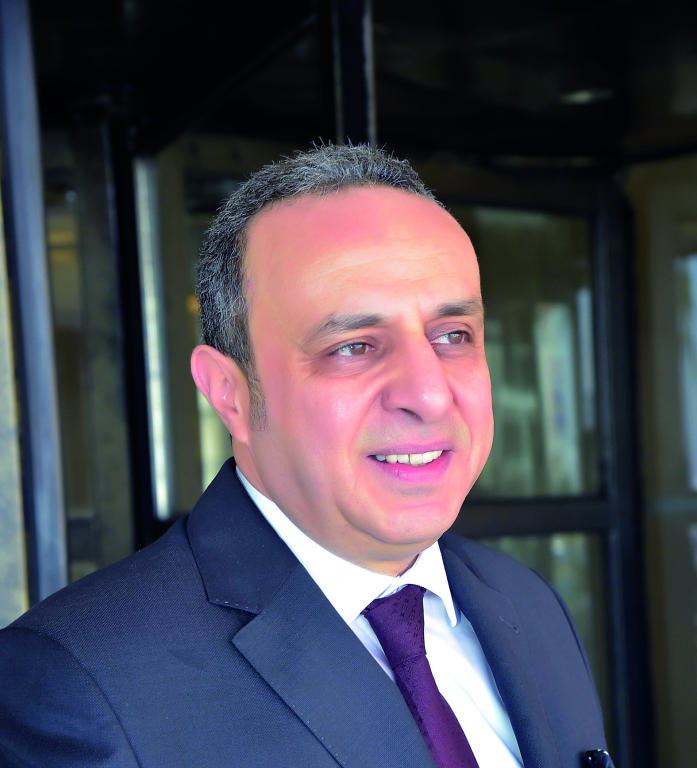 Wissam Fattouh, Secretary General of the Union of Arab Banks, said that by 2020, witnessing the launch of the Arab-China Investment Bank with a capital of 500 million dollars will be announced.
Fattouh pointed out that the Arab Bank Bank Union has been in contact with the Chinese side for more than two years to begin the business and services of the Arab China Investment Bank, especially as it is an important economic and commercial force in the world and is interested in to invest in the Middle East.
He pointed out that the population between China and the Arab countries is about 37 percent of the world's total population, because China has 1.4 billion people while the Arab population is about 400 million people, a total of 1.8 billion, indicating that this huge number need strong banking services under strong marketing of trade and investment between the two sides.
He stressed that although the volume of trade between Arab countries and China from 2007 to 2014 significantly, but it is not necessary, and thus move the Bank of Union against China to plan the launch of the Arab-China Bank.
Fattouh said the federation signed several memorandum of understanding, one with the China Foreign Trade Promotion Council and the Silk Road Memorandum of Understanding with the International Silk Chamber of Commons last week to establish an Arab-Chinese platform.
Fattouh said that October witnessed the signing of an important agreement establishing the Arab-China Investment Bank, where it is expected to be Arab and Chinese contributions to the bank.
He added that the bank has an interest in the Chinese bank, the European Investment Bank and the interest in a number of Arab banks in Lebanon, Jordan, Egypt and the Gulf to invest in the Arab Bank of China. Where it will be based in one of the Arab countries.
He stated that the Bank's goal is not only to fund infrastructure projects in the Arab countries and to launch investment projects but also to finance the reconstruction of Arab countries that have suffered wars and security situations that have affected their infrastructure like Yemen, Iraq, Syria and Libya through cooperation with the governments of these countries.
Fattouh confirmed that there will be a detailed discussion of the new bank's projects with the Chinese side during the Arab Financial and Banking Week, held November 13-16 in Beirut in conjunction with the 45th anniversary of the federation.
He said the discussions would focus more on the share of shareholders in the new bank, which is expected to be the percentage of contributions from Arab countries around 60 percent and 40 percent of China.
Fattouh said that the beginning of 2020 will start the bank's work and start launching its investment projects. He pointed out that next year will be a preparatory year to determine the bank's charter and capital, while attracting shareholders wishing to enter the bank.
Source link