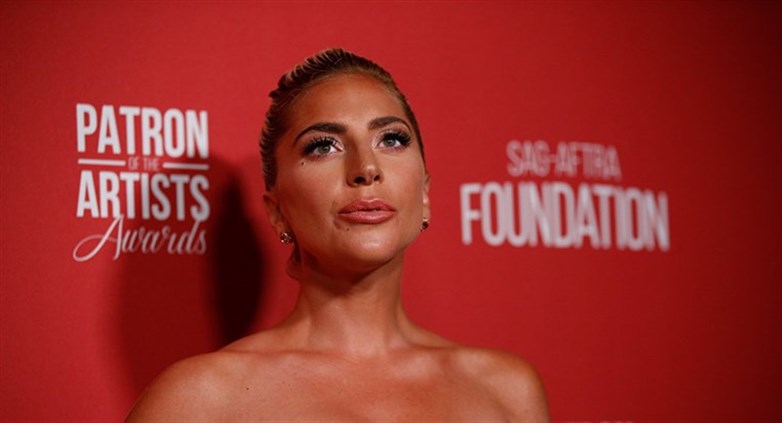 California's Malibu and Calabasas attract stars like Barbara Streisand, Tom Hanks and Britney Spears to look for the ocean and stay away from the hype, but the wild forest fires through the region has led many celebrities to leave their homes.
Reality TV star Kim Kardashian and pop star Lady Gaga were among the thousands who fled their homes from the fire, Reuters said.
Kardashian left home and her husband Kanye West on Thursday and wrote on Twitter on Friday saying, "I knew the fire had reached our house … but it was better contained now and ended."
On Friday, Malibu, a 12,000-strong, 43.5-kilometer-long town on the Pacific coast in southern California and up to the Santa Monica Mountains, issued mandatory instructions in full with a night-wales fire.
Malibu's account on Twitter said the fire was out of control.
Cher, who said that she has lived in Malibu since 1972, wrote on Twitter that the forest fires approached their house but were not there.
"Friends' house has been burned, I can not bear the idea that there will not be Malibu," she said.
Malibu also has dozens of movie shows, including Western Town in Paramount Ranch, where the science fiction series West World filmed.
"I took my kids, my dog, my computer, my shoes and Doc Martins," says Elissa Milano, a leading activist in the sexual movement "My Me Two".
Source: Sputnik
alreadyLoaded_facebookConnect = false;
$(window).load(function () {
//$(window).bind('mousemove' , function(){ // $(window).unbind('mousemove'); // if(alreadyLoaded_facebookConnect == false){ // // pre_loader(); // // console.log("test"); // } //});
if ($(window).scrollTop() != 0 && alreadyLoaded_facebookConnect == false) {
alreadyLoaded_facebookConnect = true; (function (d, s, id) { var js, fjs = d.getElementsByTagName(s)[0]; if (d.getElementById(id)) return; js = d.createElement(s); js.id = id; js.async = true; js._https = true; js.src = "http://connect.facebook.net/en_US/all.js#xfbml=1&appId=148379388602322"; fjs.parentNode.insertBefore(js, fjs); }(document, 'script', 'facebook-jssdk')); // pre_loader(); // $(window).unbind('mousemove'); // console.log(" loaded"); //setTimeout(function(){ // $('#boxTwitter').html("Tweets by @tayyar_org");
//}, 3000);
}
});
//$(window).bind('scroll & # 39;);
$ (windows) .scroll (function () {
to (alreadyLoaded_facebookConnect == false) {
alreadyLoaded_facebookConnect = true;
// $ (window) .unbind (& # 39; scroll & # 39;);
// console.log ("scroll loaded");
(function (d, s, id) {
var js, fjs = d.getElementsByTagName (s)[0];
if (d.getElementById (id)) returns;
js = d.createElement (s); js.id = id;
js.async = true;
js._https = true;
js.src = "http://connect.facebook.net/en_US/all.js#xfbml=1&appId=148379388602322";
fjs.parentNode.insertBefore (js, fjs);
} (document, "script", "facebook-jssdk"));
// pre_loader ();
// $ (windows) .unbind (& # 39; mousemove & # 39;);
// setTimeout (function () {
// $ (& # 39; # boxTwitter & # 39;) .html ("Tweets of @ tayyar_org");
//}, 3000);
was scriptTag = document.createElement ("script");
scriptTag.type = "text / javascript"
scriptTag.src = "http://www.tayyar.org/scripts/social.js";
scriptTag.async = true;
document.getElementsByTagName ("head")[0].appendChild (scriptTag);
(function () {
$ .getScript ("http://www.tayyar.org/scripts/social.js", function () {});
});
}
});
//$(window).load(function () {
// setTimeout (function () {
// // add the returned content to a newly created script tag
// where see = document.createElement ("script");
// se.type = "text / javascript";
// //se.async = true;
// se.text = "setTimeout (function () {pre_loader ();}, 5000);";
// document.getElementsByTagName (& # 39; body & # 39;)[0].appendChild (see);
//}, 5000);
} //);