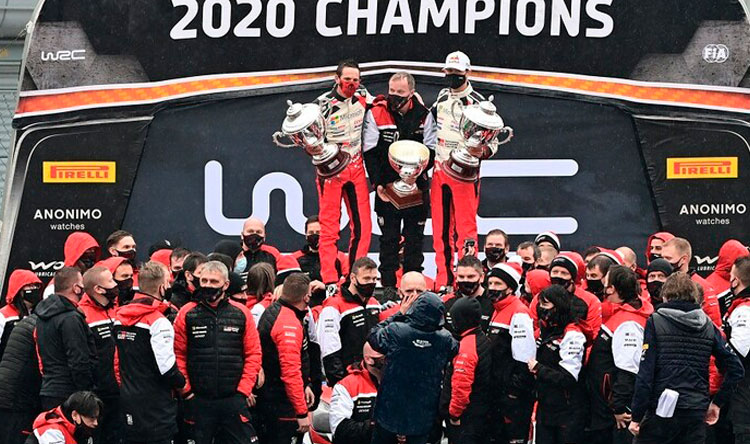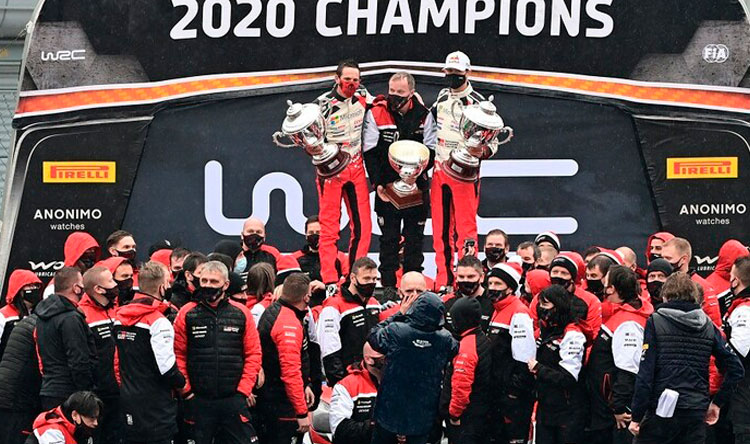 French driver Sebastian Augier won his seventh World Championship title, after winning the Italian Monza Rally on Sunday and achieving his forty-ninth victory in his career.
Augier was ahead of defending champion Ott Tanak last year, who settled for second place, and Spain's Dani Sordo, who finished third.
"I'm very happy, but I'm not jumping in the air, because there are a lot of people suffering this year, so I want to be in shape," said the 36-year-old Augier after winning after a season in which almost half of the competitions were canceled. due to the emerging coronavirus pandemic.
After winning four titles with Volkswagen between 2013 and 2016 and two with M-Sport Ford 2017 and 2018, Auger is only the second driver in history to win the world title with three different manufacturers after Finn Yoha Kankkunen (1986 with Peugeot, 1987 and 1991 with Lancia and 1993). With Toyota).
It is remarkable that the other Frenchman, Sebastian Loeb, holds the record for the number of times he won the World Cup, nine times between 2004 and 2012.