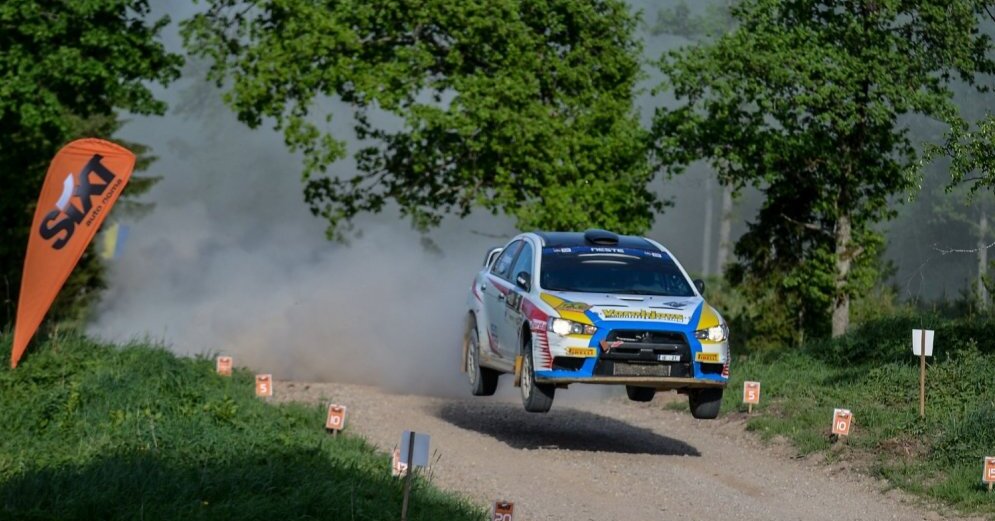 The Riga Commission of Latvia's League of Nations (LAF) has announced the 2019 Latvia Rally Championship (LRC) and Latvia's Cup schedule, which shows that the next season begins in January in Aluksne and ends in August in Estonia.
Latvian Rally Championship 2019 has two winter stages in Aluksne and Gulbene; The summer season does not start with the traditional rally "Talsi", but with the EMC scene "Rally Liepaja", which will include some of the Talsi rally speed, as the competition organizers have said.
Due to its size, "Rally Liepaja" is traditionally considered as two steps in the LRC.
After the May competition, two stages follow in Estonia, and the season ends in Veros at the end of August. As a reserve collection in the event of one of the six planned stages, "Samson Rally Rokiškis" is in Lithuania.
Both winter rallies, "Rally Alūksne" and the rally "Sarma" are also included in the calendar of the Estonian rally championship.
In 2019, the crews of the LRČ and Latvian Cup will compete in several tests: in the absolute championship, in the LRČ1, LRČ2, LRČ3, LRČ4, LRČ5, Latvian rally cups and the LRČ Juniors.
2019 Latvia Rally Championship and Latvian Cycling Calendar Project:
18th 19th of January "Rally Alūksne 2019"
February 9 Rally "Sarma 2019" (Gulbene)
25-26 May "Rally Liepaja"
13-14. July "Rally Estonia 2019" (Otepää, Estonia)
23-24. August "South Estonian Rally 2019" (Veru, Estonia)
Spare part: "Samsonas Rally Rokiškis"
It is strictly forbidden to use materials published by DELFI on other websites, media or anywhere, as in any way distribute, translate, copy, reproduce or otherwise handle materials published by DELFI without written permission from DELFI, but if the permission has received, DELFI must be entered as source of the published material.
Source link