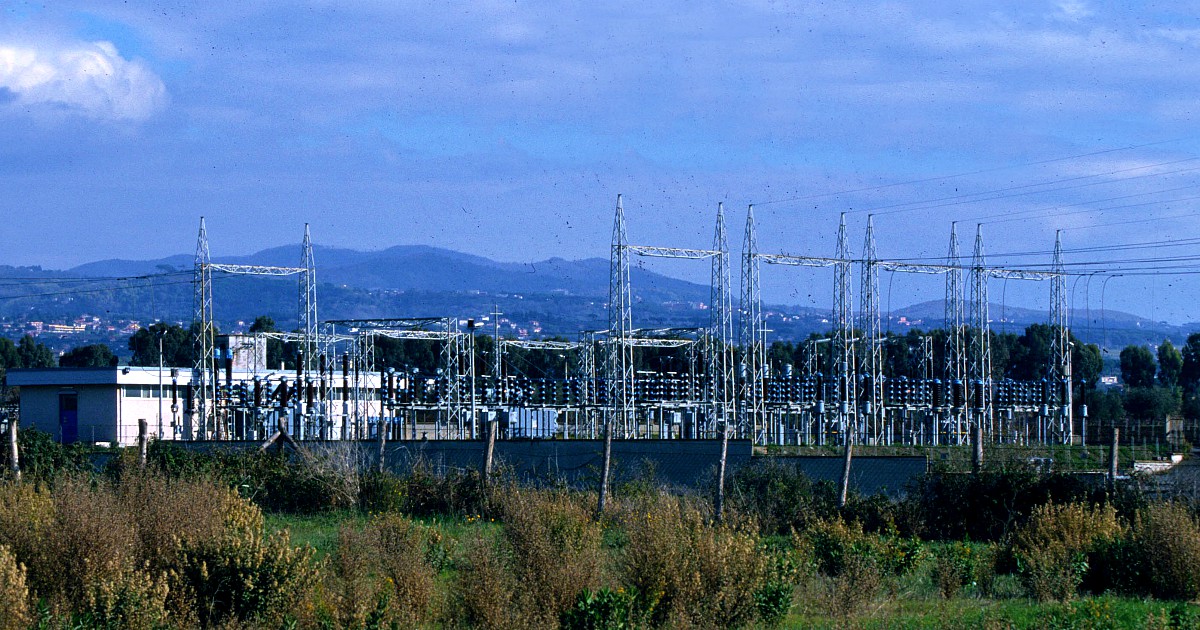 Goodbye to coal for the generation of electrical energy it seems increasingly unstoppable and the latest devaluation for a good 4 billion euros made of Enel for his stations Coal is another (powerful) signal. The Italian tool has taken note of the starting process from most exhaust pipe any fossil sources – The end planned for 2025 both in Italy and on the Iberian peninsula where Enel is present Endesa – but also considered the general deterioration of market conditions. In announcing interruptions in production in coal-fired Endesa plants, the company explained that the development of commodity prices and the function of CO2 emissions market has had a negative impact competitiveness of the plants "make the possibility of relative operation in the electricity market in the future far".
This scenario is confirmed by Kolspårare: In its latest analysis of the power and tool sectors, the think tank has estimated that in the European Union 79% of plants electric charcoal or lignite losing money. Red could amount to a total of EUR 5.79 billion in 2019. According to Carbon Tracker in the EU i 2025 there will no longer be electricity from coal and by 2030 it will also disappear from lignite.
This does not mean that in ten years our continent will generate electricity only from clean sources, as the main coal competitor remains the natural gas, less polluting but still a fossil source. However, coal-fired power plants are no longer sustainable. They would earn significant subsidies general, whose effectiveness is not at all obvious, as is evident from the case of the United States, where not even the incentives of Donald Trump has managed to revive an industry at sunset. In addition, subsidies involve the use of measures that governments hardly want to cover, for example debt increase, new tax or bills of the most expensive electricity for end users.
For Carbon Tracker, there is another risk: lawsuits. In Poland Enea's investment in Ostroleka C, a coal-fired power plant, was blocked by a group of minority owners who moved the case and claimed that the project produced concrete results risks financial institutions and would have harmed the shareholders. The decision of the Court of First Instance in August gives cause to the shareholders at present. "The governments note," writes Carbon Tracker. The think tank had carried out an analysis of the Ostroleka C project and calculated that it would remain "permanently unprofitable"Without support. The plant's loss in its life cycle was estimated at € 1.7 billion.
In Italy, coal power generation currently accounts for a total of 8 GW of installed capacity across eight plants: South Brindisi, Civitavecchia, Sulcis, Fusina (Venice), Bastardo (Perugia) and La Spezia owned by Enel and two others by Ep Production and A2A. According to the national energy plan, these sites must be converted to cleaner energy production (renewable or natural gas) in six years.
In the EU, they are beyond 300 power plants coal with spread in Germany and in the countries of the east: Poland, Bulgaria, Czech Republic and Romania. Germany and Poland account for only 51% of installed capacity in the EU (Eea updates updated at the end of 2016). According to Carbon Tracker, German coal and lignite power plants risk a total loss of EUR 9 billion e RWE it is the German tool that will face the biggest losses: € 975 million (however, the date for shutting down all coal-fired power plants in Germany is currently set by the government by 2038).
The think tank has also devised a "solution" with which governments and tools can handle coal farewell so comfortable for consumers, investor and local communities. "Governments can borrow money at lower costs than electricity companies," explains analysts. Accordingly, i governments can finance the closure of coal-fired power plants, provided the tools use the money to build facilities that use renewable sources e. repay the debt with sales of electricity. The tools in turn were customers employ local labor to build new power plants and use part of the profits to help the territory in transition. This solution, according to Carbon Tracker, can be particularly attractive for EU states in the east which is still heavily dependent on the use of coal (in Poland, for example, it accounts for 80% of electricity generation) and has lower renewable quotas than those reached by western countries.
The transition from coal to alternative sources is a global trend. It is an unstoppable farewell, though it is far: even today 40% of the world's electricity it is produced with coal and new plants are still born in it bangladesh, China, India, Indonesia, Japan, Mongolia, Pakistan, Philippines, Poland, Russia, Senegal and South Korea. But on a global scale, especially thanks to disposal in the EU and the US, the number of new plants under construction continues to decline (-84% from 2015 to 2018) and the new MW approved or announced decreased by 59% from January 2016 to January 2018; in 2018, coal-fired plants were closed for 31 GW. The information can be found in the latest report from Global Energy Monitor, greenpeace and Sierra Club. The peak of production will occur in 2022, the study says, then it will only be a downward curve, since renewable energy and gas are much cheaper sources.
Source link