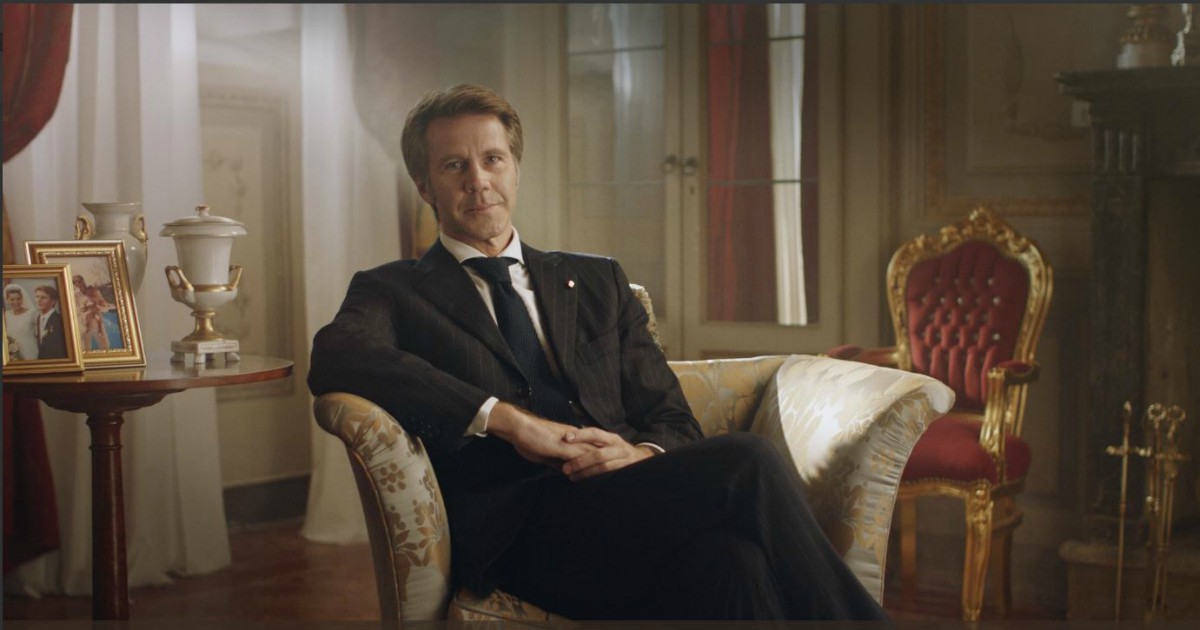 "Good evening to all the Italians. I have the obligation to officially announce that the royal family is returning. It's time to return to breathe the peace, confidence and elegance we need, today more than ever. "The (false) descent into the field of Emanuele Filiberto from Savoy, launched on Twitter to promote the third season of the Netflix series Kronen, triggered the social people. "I did not expect such a reaction. When the company that created this ad for Netflix asked me for availability, I said yes, but I feared the indifference of the people – the prince explains to Ilfattoquotidiano.it -. I said to myself: "Now I make this announcement, they will understand very well that it is masked to promote something." Also because there was the hash tag #adv. Instead, everyone has misunderstood … but if I had to make an announcement, I probably wouldn't have done it on social media but on the news (laughs, dnr). We are not in America to be elected governor or president, "said the House of Savoy representative.
So you didn't expect this reaction?
"I'm pretty stunned by the reactions. All of this made me think that political Italy is going really badly. Imagine the heir to the throne of the French or Portuguese dynasty, which makes an announcement like this … it would go almost unnoticed. Here it has become almost a national debate, from Renzi to other politicians, there are those who insulted me, those who praised me, those who live the monarchy, those who live the guillotine … I thought it was very entertaining, but also worrying about the Italian political future. I am worried about what I see in Italy. "
According to some, this message was disrespectful to the history of the Italian Republic
"What does all this have to do with the history of the Italian Republic? These people should not forget that if you call the Italian Republic it is due to a person whose name is Vittorio Emanuele II, who has united this amazing country and made it Italy. You read things really … sometimes I wonder if people talk without thinking. Since 1946 there has been a review of history which is quite disturbing ".
Why?
"Because history must be studied and not forgotten, for better or worse. I'm the first to put my finger on the mistakes Savoy House could make, especially during World War II. But we should also live in a kingdom that not only led to the association of Italy but also to World War I victory etc. etc. I don't know what to say … All this made me laugh a lot because I knew exactly what I was going to do, it's a mockery. This video has been shown millions times, even from my profile, which does not have many followers. Given all the people who expressed themselves in the comments, we may have come almost to the elections in the elections 20% of the votes. There would be a population of 20% who would not mind not to say about the return of the monarchy, but about something new. This should make us wonder who is trying to control us today.
Renzi said: "I tell Emanuele Filiberto from Savoy that we are in no hurry to return. We send a greeting to President Mattarella. I am fine." Do you want to answer him?
"It was a lot of fun. But maybe it speaks of the same urgency that he transferred voters from their 40% to 5%. These statements that come from those who failed make me laugh."
But would you take sides in politics again?
"In the past, there was a desire to make me useful to my country, even wrong then, when I returned to Italy. Today, more than a descent into the field, there is a desire to make me useful to my country. We do it Already through our dynastic orders from Savoy House and our charity, we were able to create a polyclinic in the red zone in Genoa with Rosa Croce, which is still very useful, before reconstructing structures in the earthquake in central Italy. a subscription to Venice … ".
In short, do you want to apply?
"A descent into the field is not remote or imaginary, but only if I realize I can bring something new. At the moment, it is not the case, in two years, who knows. Let's not forget that we had an average of 1.2 Governments per year from today to today. How can this continue? Then we ask why in Europe we count as the two spades and we are the last wheel of the wagon. Now I focus on something else, so we'll see. "
from Friends Celebrities political involvement?
"Right now it is easier to return to Sanremo than to create a political party (laughs, red). I was happy to have participated in Amici Celebrities because he made me happy with a healthy and beautiful TV. I owe Maria De Filippi and the whole production. In the past I may have done too much TV, now I do other things, like my food projects in America.
But did The Crown see it?
"I haven't looked at it yet, I'm going to watch it because I'm very curious."
Will there ever be a series about Savoy's history?
"They already do it, I know they found the subject and the set … Maybe there's the fascinated Rai, I don't know."
Source link