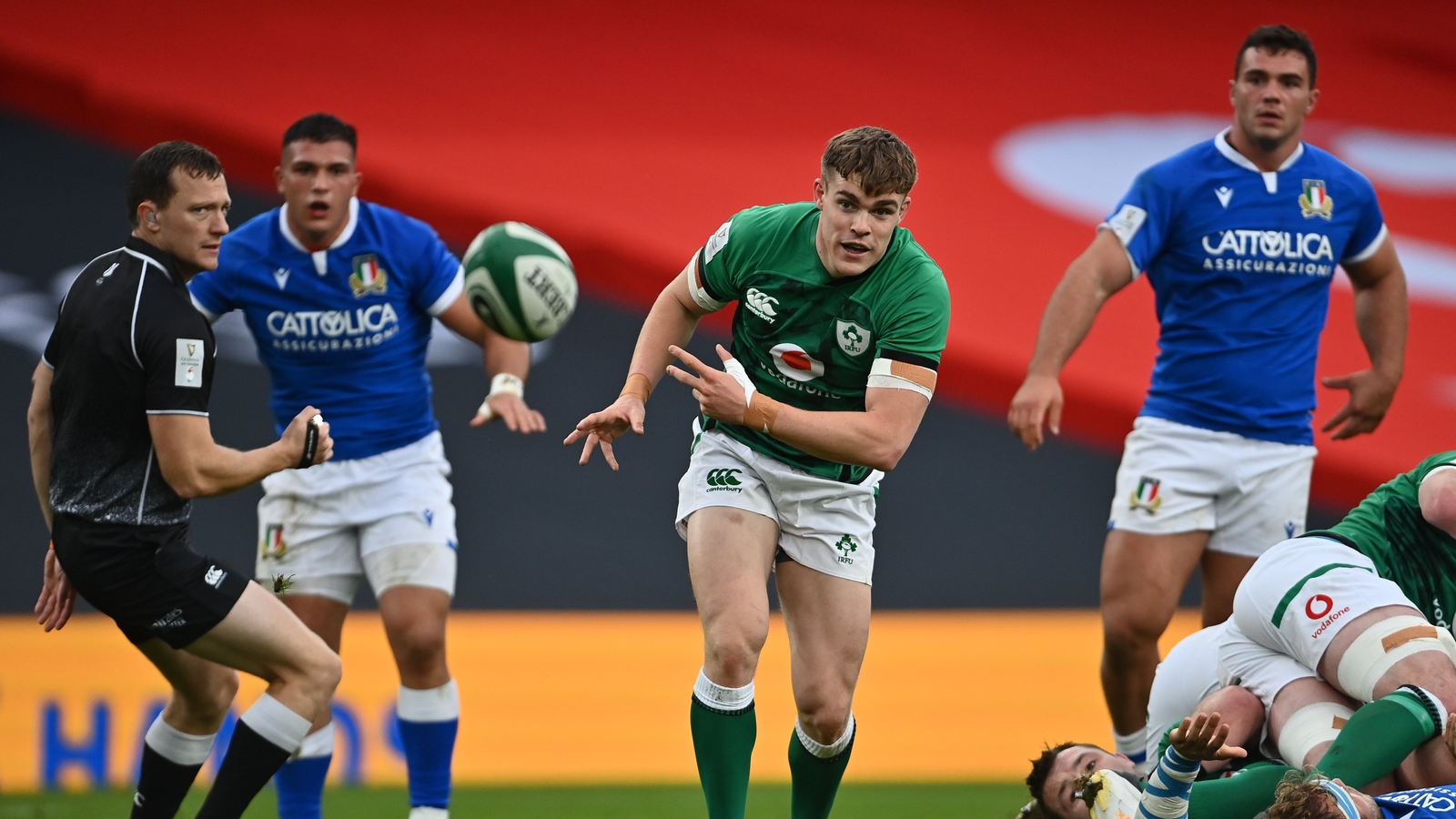 Ireland travel to Paris to face France in pursuit of a Six Nations title, and it will be a tough task, according to the Against The Head panel, with Eddie O'Sullivan pointing out the absence of Garry Ringrose.
On Monday, it was confirmed that Ringrose will miss the rest of this autumn's international window after maintaining a broken jaw in last weekend's victory over Italy in Dublin.
"Ringrose is a big loss and it will change our dynamic," was O'Sullivan's reaction when he spoke on Against The Head.
"He takes that leading edge on the outside and he's a linebacker. He's at the top of his game, very unhappy."
Looking ahead to Saturday's clash at the Stade de France, the former Irish coach named a player.
"Jacob Stockdale has more in him. He's a big, big man, very fast and if he will not make a line break, the fact that he comes in contact so aggressively, he gets you on your toes."
When Fiona Coghlan and Donal Lenihan cast an eye on what could happen to France, they felt that the Irish would get a job on their hands to deal with the physical challenge.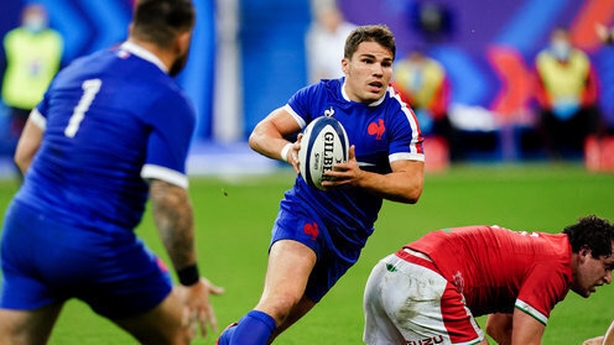 Coghlan summed it up when he said: "Over the years they have not been sure who their half-backs were. Now they have Romain Ntamack and Antoine Dupont. The whole team is built around them.
"They also have the forwards. It raises the question of whether Ireland can meet the physical quality they can bring, allied with what their forwards will offer. It's another beast next weekend."
Lenihan further commented on France's improvement: "When Ireland have come shortly before, it is against the big physical forwards.
"France is now a way more skilled and athletic than two years ago. Cyril Baille and Mohamed Haouas, the two props, are brilliant porters. Bernard Le Roux can be mentioned but he is an outstanding forward in the second row.
"He has a big lump next to him in Paul Willemse. They play him for 50 minutes and then they take on Romain Taofifenua. So there is athletics in the French package. The bench is very strong. Camille Chat, the outstanding Racing whore, is kept in reserve. "
Follow France vs. Ireland (20.05 Saturday) with our live blog on RTÉ Sport Online and the RTÉ News app or listen to live comments on Saturday Sport on RTÉ Radio 1.
Follow France against Ireland from Energia Park in Women's Six Nations (13.30 Saturday) live on RTÉ Radio 1 Extra.