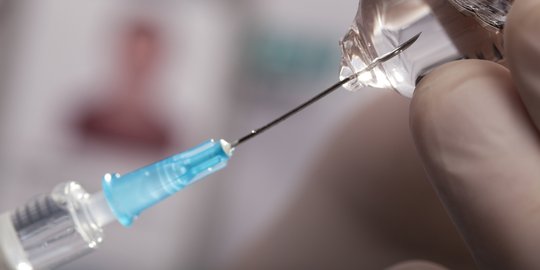 Merdeka.com – Riau Provincial Health Office acknowledges that the immune system for Measles and Rubella (MR) is low and does not reach the target. Due to the 95 percent target, it has only reached 42 percent.
The head of Riau Health Office (Kadiskes), Mimi Yuliani Nazir said that the low number was that most people still refused immunization.
In fact, MRI immunization since August 1 should have expired on October 31st. But the Ministry of Health extends time to the end of 2018.
"According to the Health Minister's circular, MRI immunization will take place until December 31. At present, 42 percent, hopefully according to the 95 percent target, said Mimi to merdeka.com Sunday (11/11).
MR immunization polemic mentioned as not yet categorized as halal is one of the dominant causes of its rejection.
Mimi explained that the public had not all been aware of MUI fatwa No. 30 of 2018 on MRI vaccines, which stated that the vaccine could be given to children aged 9 months to 15 years.
Once more, Ustadz Abdul Somad said at one time that MR immunization is good for the human body and is not prohibited because it is useful as medicine.
"If you do not vaccinate your children, it's afraid that it will affect children's health because of MRI virus infection," explained Mimi.
Although rejection still occurs, Disk Riau continues to provide information on how it will affect if it is not immunized by these children.
Dishes have been striving for this immunization to target 1,955,659 children in Riau by making different innovations. Begin from sweeping to elementary school to hold seminars on the dangers of the effects of this MRI virus.
"We will carry out activities like in the registry to break through. How do we send children between the ages of 9 months to 15 years to participate in immunization." Just like in the car-free day (CFD) and shopping malls, "he concluded [fik]