Written by Ananthakrishnan G
| New Delhi |

Updated: November 13, 2018 5:26:06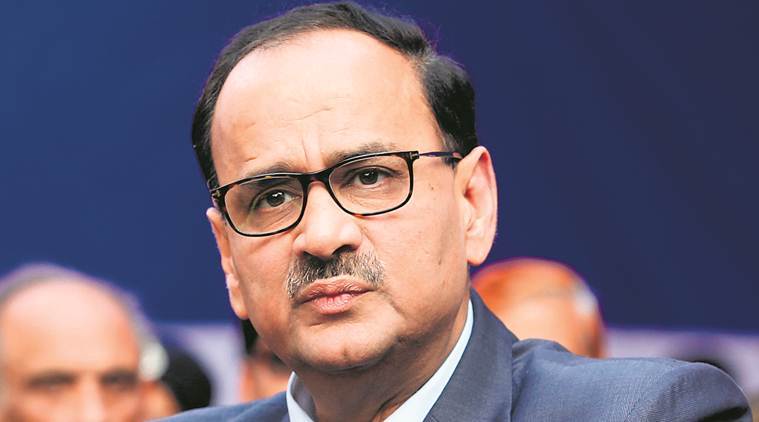 Verma was sold at all costs last month
On Monday, the Central Vigilance Commission (CVC) filed its preliminary investigation report on charges against CBI director Alok Verma to the Supreme Court who drew it up to not reverse the report one day earlier.
Attorney General Tushar Mehta handed the report in sealed cover to a bench by India's judge Ranjan Gogoi and Justice S K Kaul. They took it on record and decided on November 16 to hear the next question.
The bench seemed unhappy that the report was not submitted Sunday. Mehta said his team was late for an hour when they had to copy some papers etc and could reach the registry only at 12.30. The register was open until kl. 11:30.
"Justice (A K) Patnaik was also shown and everything was ready. We wanted to file, but we arrived at 12.30," Mehta said to the bench and admitted the delay.
By this, CJI Gogoi said: "On Sunday, we kept the registry open at 11.30. How long will the registrars wait." At the same time, CBI also submitted a report to the court on decisions taken by its interim director M Nageshwar Rao.
Between October 23, they divested their powers to further orders in the space between Verma and his number two, expert director Rakesh Asthana, Human Resources and Education Department. The government measure followed a CVC order relating to Verma's liability, while looking at allegations arising in a complaint dated August 24, which the Secretary of State had forwarded to the Commission on 31 August.
Hearing petitions filed by Verma and NGOs General In order to challenge the government's action, the Supreme Court left the CVC two weeks to complete the probe against the CBI director and said it will be supervised by its senior judge, Justice A K Patnaik.
The court also ruled that Rao would perform only administrative functions and not make any political decision. It asked the CBI to submit a list of decisions taken by him by agreement.
Appearance for non-governmental organizations said senior advocate Dushyant Dave said Rao continued to make important decisions after his meeting.
CJI then told him: "The spirit of our order is that it should not be an important decision. If there is any violation, please refer to our message."
Dave said, "What's surprising is that they (CVC) opened their offices at 2 o'clock on October 23 to order orders against Alok Verma, but could not submit the report (in SC) on time."
For all latest India News, download the Indian Express App
Source link