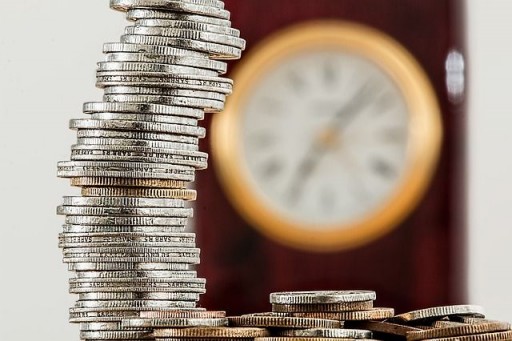 By year-end, holders of long-term placement accounts (TBSZ) open in 2013 will be able to settle the fate of several hundred billion forint after the five-year period of these savings expires on 31 December.
An important deadline for the retail retail savings market is December 31: even today they have to declare long-term securities holders who have signed a contract in 2013 on what they want to start with their money – NN Insurance adviser. According to information from the Hungarian Central Bank * In 2013, a total of 111,000 TBSZ contracts were entered.
"The competitive issue was probably motivated by the tax changes that came into effect on August 1, 2013, according to which a 6 percent healthcare fee (EHO) was also charged by TBSZ if the account holder had completed the bill in the first three years. Consequently, approximately 45 500 TBSZ contracts were completed during the summer months, just before August. Since their total value exceeded 600 billion forint before the end of 2013, it is important to ask whether these amounts should be used or to save them in other savings "– says Árpád Czene, Product Development Manager at NN Insurance.
It is still not too late to add a panel
During the past year, a 6 percent return could be realized by those who invested their money in a plate for spending purposes. This form of investment continues to be profitable, although returns are falling, it is still worth going into.
Árpád Czene also pointed out that the available tax credits can play a particularly important role in the savings decisions for those affected by the current deadline. "Based on the TBSZ binding wave experienced in the summer of 2013, we can conclude that there could not have been a strong motivation for the contracting customers at that time to avoid a 6 percent tax rate on termination within 3 years. They may be characterized by higher than average financial awareness and they are willing to commit to savings of more than 1-2 years, Sade Árpád Czene.
Among the investors who invest their money, so many can choose to invest their free money in some other long-term, tax-saving savings. This type of savings is also a type of pension insurance, which is currently available for a tax credit of up to 130,000 HUF per year, which corresponds to 20 percent of the premium paid for basic insurance, as defined in the PPA Act.
According to surveys, the working age population usually utilizes business startups, private marriages and redeem existing loans over two to five years. In the six-ten-year period, promotion of birth and buying a home will be a goal, but in the longer term, the focus will shift to reserve formation and continuous savings.
(function (d) { var js, id = 'facebook-jssdk', ref = d.getElementsByTagName('script')[0]; if (d.getElementById(id)) { return; } js = d.createElement('script'); js.id = id; js.async = true; js.src = "http://connect.facebook.net/hu_HU/all.js#xfbml=1"; ref.parentNode.insertBefore(js, ref); }(document));