Fleet Headquarters and Salamis Naval Station today visited the Deputy Minister of National Defense Panayiotis Rigas.
During the visit, visits were made to units of the marina and to the workshops in Nassathem, where Deputy Minister spoke with civilian staff.
During the visit he contacted the staff and pointed out:
"We must all be proud of another reason: Salamis Naval Salon, where the heart of the Greek Navy strikes, is in the same place, in Salamis Strait, where in 480 BC the most important sea battle in the ancient world, the battle of salamis. By 2020, which will fill 2,500 years of this historic event, it is very close to us and we have to get ready for it. "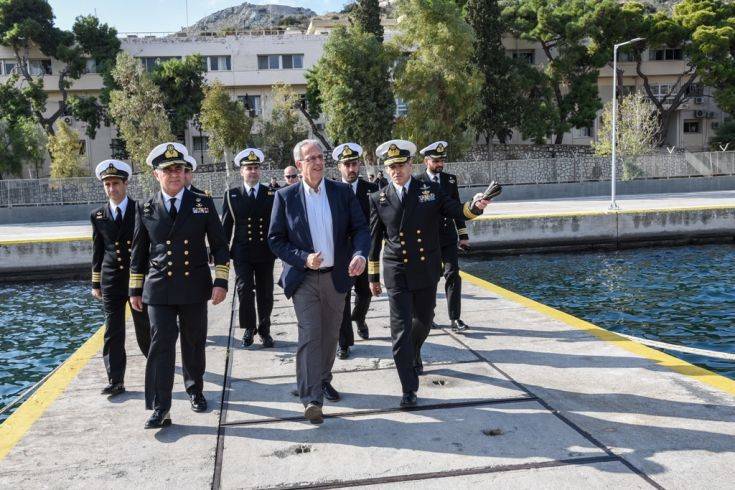 He then said:
"I speak on behalf of the entire National Defense Department's political leadership. I am here at the River Halls at Salamis Naval Station, thank you and congratulate you for all these crisis years, both the military and civilian staff, from difficult times, with staff shortages, with resources and shortages on money, you have not only endure, but you have also kept high thoughts and operational capabilities in our fleet. "
And he continued: "Many things are considered self-explanatory because they happen but we must name them and know them. Our country has gone through an economic crisis with characteristics unique to a period of peace for a developed country.
During the first five years of the eight monumental years, we lost 25% of GDP, while defense decreased by 50%. However, the deterrent power of the Greek Armed Forces has not decreased either with an antenna. This is confirmed by the fact that during the crisis we were a stability player with even stronger international acceptance. But no external factor dared not only but did not even think of our national sovereignty. "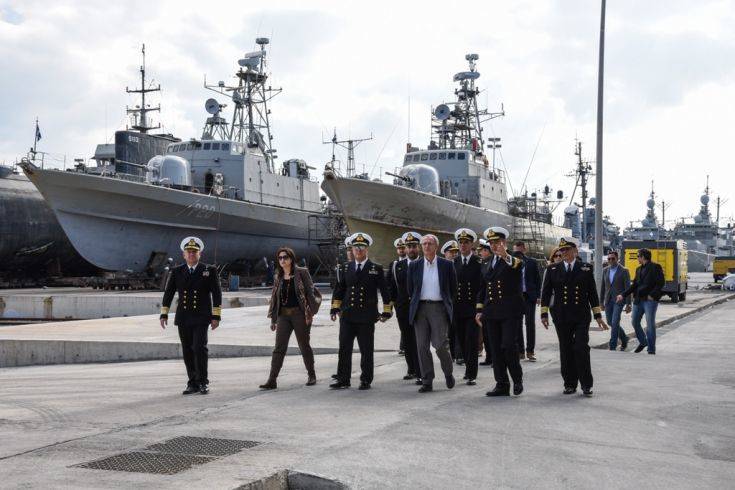 He also noted:
"At a time when challenges in the wider region increase and violations in the Aegean are common in an effort to challenge our national sovereignty and integrity, our navy holds high readiness and access to instruments. He explains dynamically and decisively its presence, as evidenced by continuous successful missions of our warships in a large geographic area. "
In particular reference to his weapons program Off the fleet he stressed:
"Starting in 2015 as a government, we have started a great effort to integrate older armed forces. Despite the financial difficulties, in order to meet the Navy's operational needs, always in balance with the other branches, but also with regard to the Greek taxpayer. The goal is to maximize operational preparedness in existing media. We were invited to provide solutions to accumulated problems from the past. Mainly the major problem with the completion of previously discontinued programs, as well as the maintenance of Fleet devices.
I would like to mention the completion of the new submarine-type 214 program, the launch of the TSI integration, the upgrade of the P3 ORION Maritime Collaboration Aircraft in view of their short return to active service. All this, within a program with extensive rationalization of armed forces. "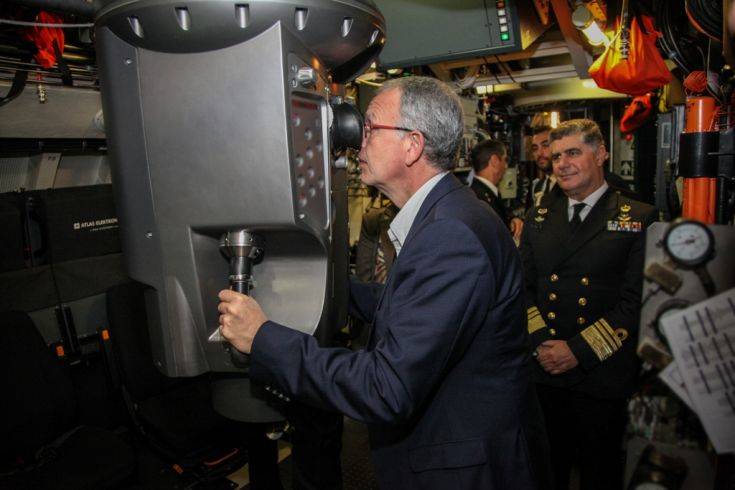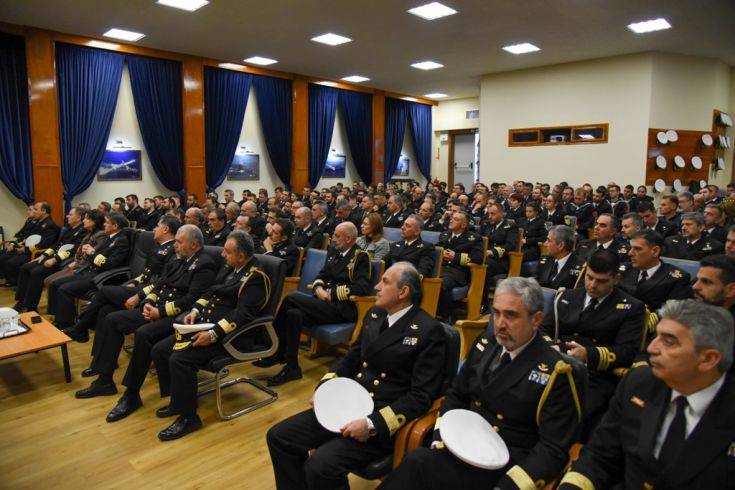 And he concluded: "You offer important national work, and sometimes often under difficult circumstances, managing to fulfill your mission every day, according to your leadership's existing design and command. I believe in you and for that I want to assure you that we will do our best to support the work of the navy headquarters and to further improve Salamis Naval Salamis operating conditions to fully meet the high operational work you perform. "