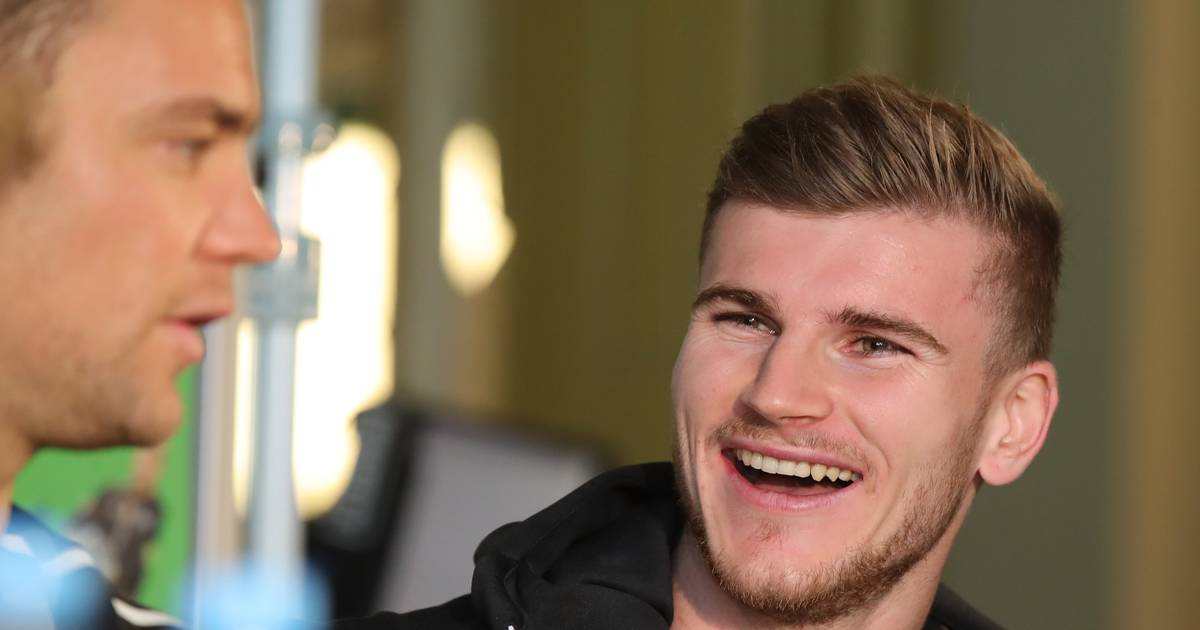 World Cup hosts Russia (Thursday at 20.45 in LIVETICKER) is the dress repetition, latest to the Netherlands (Mo. from 20.45 in LIVTICKER) German football players are under pressure. The Federation of Nations is about closure.
If the national team want to finish the World Cup debacle halfway positive, in the last two games must win.
In the match against Russia, coach Joachim Loew will probably build his team in some positions.
At the press conference before the match, managers Oliver Bierhoff, Captain Manuel Neuer, Timo Werner, Leroy Sane and Julian Brandt introduce themselves to students in Leipzig.
SPORT1 have the press conference to read in LIVETICKER.
+++ PK comes to an end +++
A common picture with the students, then this mammoth PK comes to an end.
+++ training question to the conclusion +++
A student wants to know: "Who do you think is the better coach: Pep Guardiola or Jogi Löw?"
Manuel Neuer is surprised: "I find it strange that two journalists are sitting next to him …"
+++ DFB No more draft horse? +++
Oliver Bierhoff sees it as an obligation to reunite the fans behind the team: "We must strive to get the stadiums to the fullest."
+++ New questions do not like +++
"Only with the children was the atmosphere sensational," Neuer told reporters. "Now, when it's your turn, everything is a joke."
+++ Sane, Werner and Brandt players for Bayern? +++
Question to Neuer: "Who will Uli Hoeneß probably call in the summer?" Bayern goalkeeper avoids the question and answers joke: "Most likely me."
+++ reversal in the DFB team? +++
Leroy Sane says: "Joachim Löw has always involved young players well."
+++ Now it's journalists' trip +++
Ask about the form fluctuations Manuel Neuers. Bayern goalkeeper answers: "I'm in good shape, I played well against Dortmund and I'm doing well with myself."
+++ What was the best experience? +++
Good guess among the national players. Neuer challenges his teammates to respond. "I've never done that, you say."
+++ school rules for DFB stars? +++
A student wants to know from Manuel Neuer, what rules the national team must keep. Neuer says: "We've also fired from the coach."
+++ Özil question to Sane +++
A fifth degree wants to know from Sane: "How do you think Mesut Özil does not play anymore in the national team?"
Knaller ask to start. Sane tries a diplomatic response: "Too bad for me, but there are many other players I can learn."
+++ students can ask questions +++
Oliver Bierhoff gives an introductory speech and invites students to ask questions themselves.
+++ the stars indicate +++
Sane, Brandt, Neuer, Werner and Bierhoff go through a trellis one by one. PK starts. Seldom the mood of a media chat was probably so euphoric.
+++ Hello and welcome +++
Great start on today's DFB-PK: Four stars will hit the podium – and reinforced by Oliver Bierhoff.
The press conference will take place in a sports hall in Leipzig. Many children and young people are there.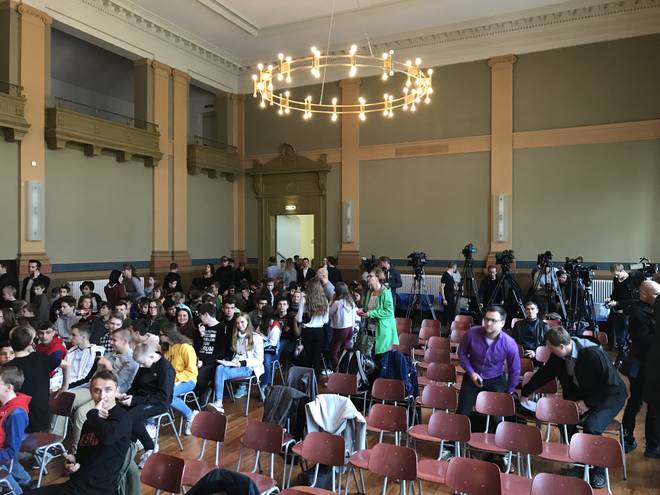 The national team is looking for close proximity to the fans. It was not always the case in recent months.
Source link