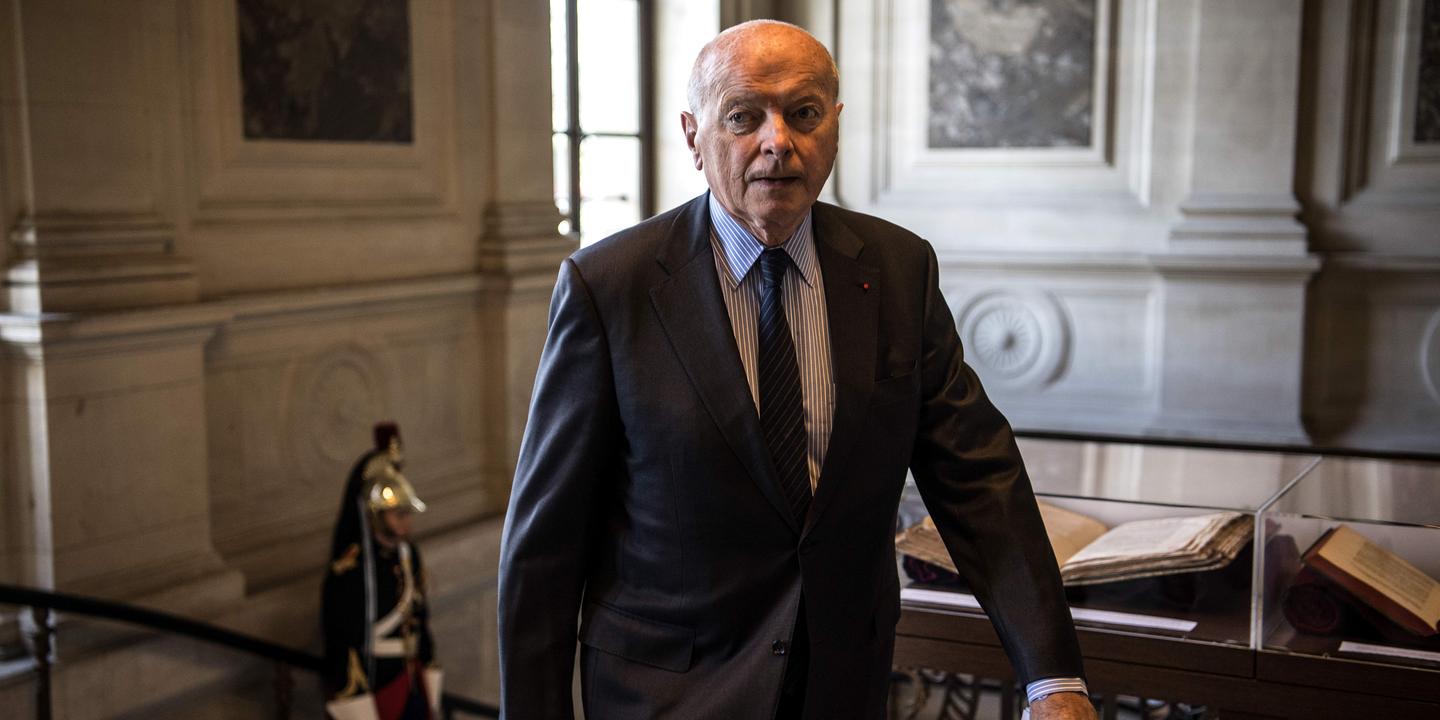 A report released on Monday highlights the independent administrative authority, led by Jacques Toubon, "a gap between the declared rights and real rights."
Violence against children, French public institutions? This is the serious discovery revealed in the annual report for Defender of Rights, which was published on Monday, November 18. The independent administrative authority, led by Jacques Toubon since 2014, is responsible for ensuring respect for the best interests of the child ", anchored in the International Convention on Children, which France has signed., Which celebrates its 30th anniversary this year.
The multiplication of observed cases where the institutions' lack of resources leads to child failure and violence, as well as the increase in "Worrying" references related to these situations, warned the rights defender and children's defender, Geneviève Avenard. The increase is particularly significant in schools, with 10% more referrals compared to 2018 (48 against 40), regarding alleged violence against adults in children. On another note, Defender of Rights says "Particularly concerned" of bullying at school.
This report looked at public institutions in general: "The educational, legal, social, medical and medico-social system that organizes the reception, accompaniment and care of children." Violence is defined in terms of "Any act or absence of measures that is contrary to the child's safety or good development, gives priority to the public institution's interests over the child's interests, causes unnecessary physical or mental distress, and / or hinders its further development."
Ignorance or trivialized violence
It is also about the most visible manifestations of violence (kind, bullying, disreputation of speech …), but also invisible, directly related to the institutions' functioning and professional working conditions. The latter often lack education and support. The emphasis is placed on violence between children or committed by adults against children, leaving children in adults.
It seems that public institutions, "Despite a gradual awareness," do not care enough about the violence within them, which can be ignored or trivialized. "We note a gap between the declared rights and the real rights, such as the right to an adequate standard of living, the right to health, to education …", regrets world Genevieve Avenard.
Twenty-two recommendations are made to reduce this gap, the first being to make an inventory of this institutional violence in order to quantify the phenomenon and guide public policy. In another example, in order to combat the continued use of degrading treatment and corporate punishment in some institutions, it is proposed that their ban be included in the education code and the code for social action and families. .
Also read
The rights defender is concerned about the situation of vulnerable children
The entire report, the last of Jacques Toubon and Geneviève Avenard's term of office, which ends in July, is a long-standing basis to take into account children's voices and keep in mind their vulnerability.. "Children must first be considered complete and unfinished people under construction. Not as miniature adults», summarizes Genevieve Avenard.
A useful reminder in the crisis sector for child protection, to which the report devotes a passage. While the executive has just launched a "national strategy for the protection of children" with a budget of 80 million euros, Defender of Rights has "Reminds the state of its responsibilities, despite decentralization (…) and calls on it to ensure that all basic rights and needs are guaranteed to all children in child protection ".
About 340,000 children are protected, of which more than half are institutionalized or promoted. However, these minors are victims, among other significant emotional deficiencies exacerbated by the very function of child protection, the report points out and condemns the deadlines for implementing access rights granted to parents by the children's judges or the sibling's separation.
"The affective dimension is not yet a primary consideration in the care of trusted children, against institutional logic and organizational requirements"regrets the report. In passing, he once again condemns the fate of isolated foreign minors, who fall under the protection of children and who "Should their isolation and minority status be systematically evaluated by people trained in their culture of origin, traits of trafficking and the psychological consequences of post-traumatic stress disorder".
Article reserved for our subscribers

Also read
Patrick Cottin, teenage ambassador
Source link