[ad_1]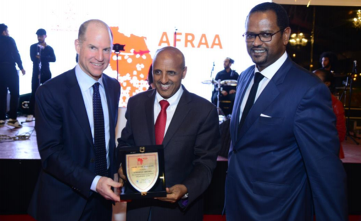 Ethiopian Airlines wins 2018 Best Airlines in Africa Award for the seventh consecutive year from the African Airlines Association (AFRAA).

The award was given on 27 November 2018 as recognition for its exceptional economic development at the 50th high profile of the annual general assembly of African airlines taking place in Rabat, Morocco.
Regarding the price, the CEO of Ethiopian Airlines, Mr. Tewolde GebreMariam, "We are proud to win this prestigious award. For the last seven years, we have come to AFRAA AGA and have received this continental profile every year. Thank you very much AFRAA and our sister African Airlines for the price. The price underlines the Ethiopian employees' continuous efforts and hard work that are very committed to our airline's extraordinary success.
The announcement also confirms the goodness of our fast, profitable and sustainable growth plan, Vision 2025 and its associated business model.
"Our sincere gratitude also goes to our customers all over the world to allow us to serve them, to travel on Ethiopia in large numbers, for their continued feedback and support, which is an important success factor for continuously improving our award-winning customer service" said .
Africa records rapid economic growth that holds a very strong future and I want to remind my industry partners, governments and all stakeholders that we all need to strategize on how we can all work together to take advantage of the opportunities that arise in the business and investment boom on the continent and take the role of air connection to the next level. Most of all, we all need to synergize our strengths to realize the vision of creating a single and unified African aviation market.
[ad_2]
Source link