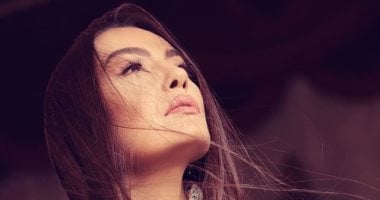 Just as creativity and beauty were her companions since her birth, pain and sorrow were a third companion to the charming beauty Sherihan, who today celebrates her 56th birthday, as she was born on this day, December 6, 1964.
Sherihan was saturated from an early age with the nectar of art and creativity and grew up among the giants of art who used to see them and predicted a great artistic future for her, where a child sat at Umm Kulthum's feet, and the nightingale Asmar Abdel Halim Hafez, who participated in Some of his masterpieces rehearsals with his brother, the late musician Omar Khorshid, are frequented by art geniuses, including the eloquent Hamdy, and are surrounded by special neighbors such as Rushdi Abaza, Samia Jamal and Faten Hamama.
She dazzled the audience with all her artistic works from the beginning and became an icon of beauty and parade, the star of balance, theater, film and television, who can embody all meanings of joy and the hardest degree of sadness.
The beautiful star's pain began early with her family crisis with her father's family, the question of her lineage, her brother's death, musician Omar Khorshid, who was her support in life, since her mother's death, the accidents she suffered, since her rare illness, and with each crisis, Sherihan emerges as a strong victory, refusing to give up. .
She was injured in a terrible accident in 1990, and her back and spine broke while at the height of her fame and star, and for several years she was still unable to move, and doctors expected her not to be able to stand on her feet, but she defeated the deficit and came back stronger, and she recorded in Fawazir and presented the Muhammad Ali play and a number of films.
Soon she entered a new challenge and battle when in 2002 she contracted salivary gland cancer, one of the hardest types of cancer, this rare disease that chose a rare beauty, so Sherihan again absent from his fans to fight the hardest battle as a person can fight, she has undergone many surgeries and suffered from imbalance Weight due to illness and treatment, sometimes the weight decreases until it reaches 37 kg and then increases to 117 kg, and sometimes its properties change until no one knows it, and what is difficult is that the artist's form changes so that his fans and fans do not know him, but it is Sherihan who used to win over all the pain. She defies all expectations and because she also gave birth to her second daughter, "Tali al-Qur'an", during her illness.
Sherihan sought help from illness and pain with the love of the audience, who regarded her as her daughter, her child and her beloved whom he demands from the hearts of love and tells of her in spite of the absence and worship and closeness to God in secret, so she gathered her strength and won his battle with pain to prepare to return to his audience in a new show work produced by El Adl Group.
Sherihan spoke for the first time about her latest ordeal with illness in the radio program "The Cherished People" to confirm that music is her love and her secret and said: "Music is my healing, my medicine, my laughter and my crying", and noted that her most difficult moment was when her functions changed and she looked at people's faces while she was in the sanctuary. No one knows her until she has passed the trials and started regaining her health and functions in early 2011.
Source link