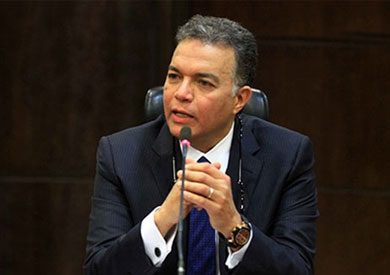 Khalid Mohammed:


Posted in:
Thursday, November 15, 2018 – 15:25
| Last updated:
Thursday, November 15, 2018 – 15:25

Dr Hisham Arafat, Minister of Transport, stressed that the new Sharqawi Bridge is not only a solution to the traffic crisis but also a security factor for citizens according to the policy adopted by the Ministry of Transport to provide security, speed and resolve the traffic crisis.
The minister said there are 1300 legal barriers in Egypt. The Ministry is trying to solve its problems by creating bridges to protect citizens, pointing out that armed forces contribute to this role in close coordination with the roads and bridge authorities, explaining that the Ministry needs a huge budget to solve the crisis in these slums. The fact is that 35 new skyscrapers have been completed.
The minister pointed out that the Al-Sharqawi Bridge is a first class service and solves the roadway crisis, as this area has 4 railway lines and thus poses a major danger to the people during the crossing, and its construction facilitates passengers between the East and West Railways.
For the first time in 10 years, a clear plan for the development and implementation of slum areas has evolved into three parts: time, funding and the human element, adding that by 30 June 2020, 70% of the country's slum areas will be completed.
During the Minister of Transport's visit to Qalyubiya, Qalyubbia transport minister, on Thursday to lay the foundations for the construction of the Sharkawiya Bridge in West Shubra Al-Kheima, where the bridge's length is 2 km in two directions from the agricultural road to cross the railroad and his house.