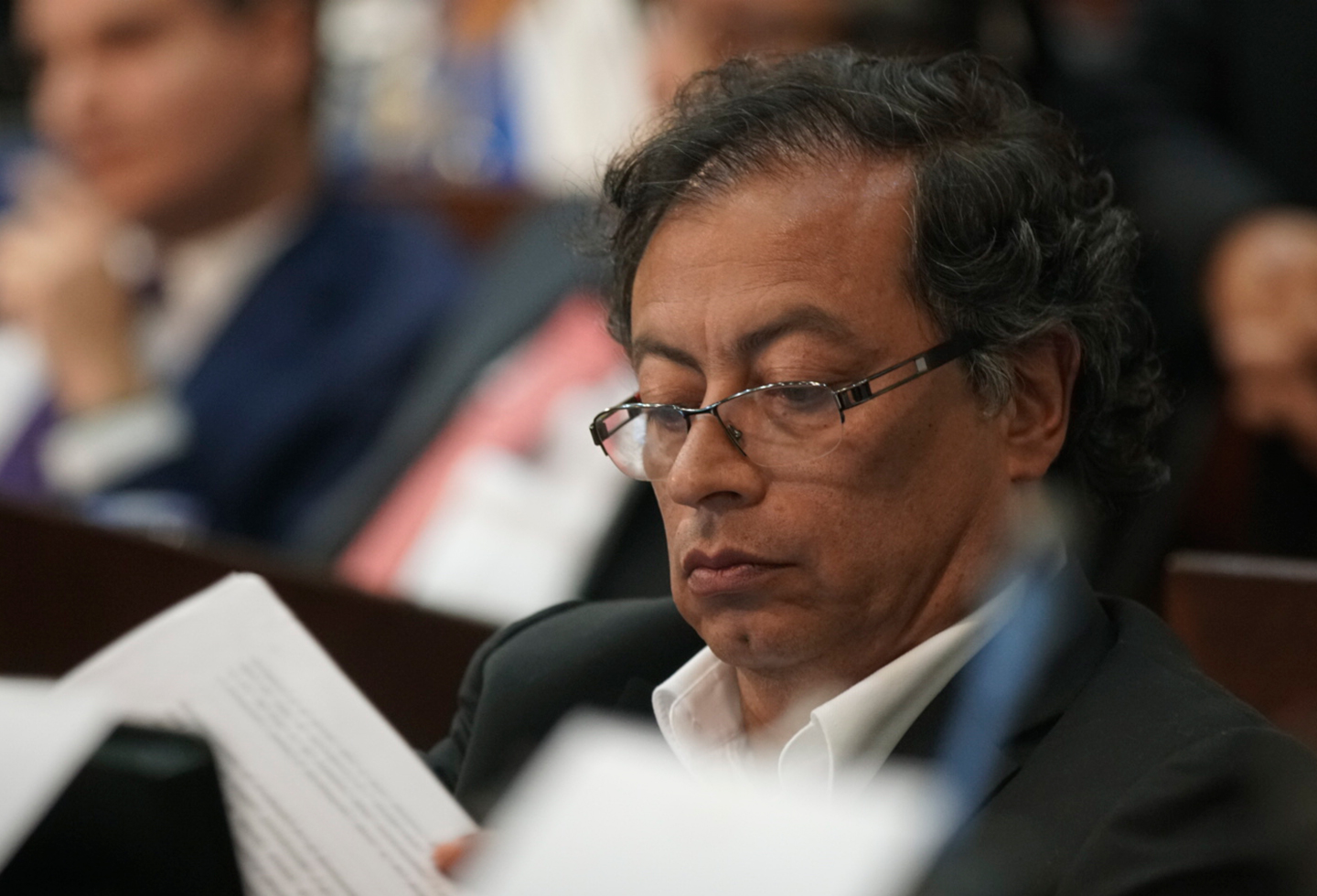 The leader of Human Colombia, Gustavo Petro, called for a great restraint of activities next November 28 to reject the controversial proposal from the national government to collect VAT to all products in the basket basket.
The former presidential candidate demanded various social and political sectors in the country, including workers' organizations, indigenous people, workers, Afro, including mobilizing and express their rejection of the announced measures which, in their opinion, will affect all citizens.
Also read: Gustavo Petro says the government paid vandals of student demonstrations
The congressional leader also asked citizens to mobilize to improve transport conditions at national level.
"I propose that the employee / public cease activities before November 28 in the refusal of VAT on food. I ask farmers, domestic and afro to organize the mobilization of their communities. I ask bus users to join the mobilization for decent transport"Petro said through his Twiiter account.
I propose to the employee a general cessation of operations by 28 November in the case of a refusal of VAT for food

I ask farmers, domestic and afro to organize the mobilization of their communities

I ask bus users to join mobilization in mail d transport worth https://t.co/RlR4pdkxED

– Gustavo Petro (@petrogustavo) November 12, 2018
Read more: Duke answers Petro: The state does not tolerate vandalism in demonstrations
The Congressman's announcement came after the Workers Workers Central (CUT), together with students and social organizations, announced that on November 15, they will promote mobilization against the tax reform and demanded a larger budget for public education.
According to the employee organization, on November 28, it will be a major mobilization of all sectors affected by tax reforms with a catch of capitals. according to the development of these two activities The possibility of obtaining a national strike will be evaluated.
You may be interested: "Instead of tearing Duque …": Martín Santos makes an invitation on Twitter
Senator Gustavo Petro criticized, for its part, President Iván Duque's visit to France and shared an image that showed several people outside the Science Po (Institute of Political Studies of Paris), demanding the President's action against the death of hundreds of social leaders in the country.
Welcome to Duke in Paris. pic.twitter.com/aOu1s8PbjM

– Gustavo Petro (@petrogustavo) November 12, 2018