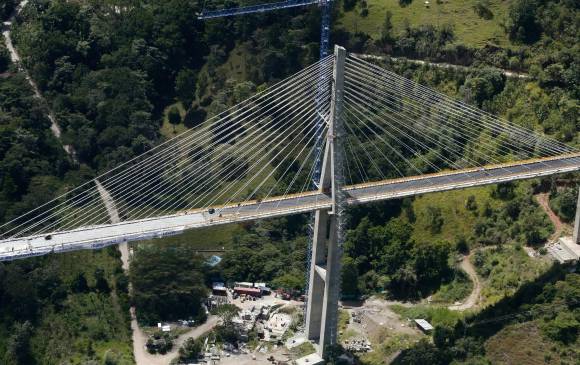 Although the Spanish company Sacyr said that the next Tuesday, starting at 8:00 in the morning, they would start with load tests on the cableway bridge Hisgaura, the adjustment fund said that before they perform them, it is necessary to follow a step by step route that they determined.
The first, says Edgar Ortiz, fund manager, consists of an integrated review and analysis by the National Institute of Roads, Invías, for the load test report and protocols, to measure the actual capacity of the bridge. "
Then a specific response from the auditors is expected "about observations from Invías", added Ortiz.
Then the Sacyr Company presents the timetable for carrying out the load test "taking into account the observations from the audit and Invías.
"Finally, when the three previous steps have been completed, we would expect charging results to verify that the bridge has technical conditions."
The fund manager also mentioned that Sacyr was notified this Thursday "that the scheduled load test can not be performed".
Read more here: Security at Hisgaura Bridge is uncertain: Invías
According to the company responsible for this ambitious construction, the idea is to perform the load test next Tuesday, November 20th. With this, the goal is to "confirm that the actual behavior of the structure is that which is planned in the design model".
The first would be to load the bridge with dumps "and topographical reading of structure behavior due to its weight". The other would be a "loading and circulation of dumps, and reading of the vibration frequencies with the motion effect". The two would take place for a week.
In addition, they mentioned that there would be 14 dump trucks that would be moved by the asphalt layer, each with a weight of 28 tonnes. In other words, the bridge could stand 392 tonnes during the test time.
An Italian company was the one employed by Sacyr to get the high-tech and precision equipment that would be available during the test days they plan, and it would help to determine if the bridge meets quality and safety standards to get it into service. The results of these would be delivered two weeks later.
In recent days, the adjustment fund and Invías have received a report from ETA's audit company about the bridge, which they will analyze in discussion tables and will deliver the final report on November 29.
Source link