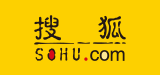 56 minutes into the match, Yulin left the left side defense. In front of Han Hancho's crossing, Alan easily broke the door. Guangzhou Evergrande, who had a smaller man, 2-1. This goal also made it possible for Guangzhou Evergrande to update the scoring record for the Super League season. Earlier in the first half, Deng Hanwen was sent off.
Guangzhou Evergrande: 19-Zeng Cheng, 23-Deng Hanwen (U23), 21-Zhang Chenglin, 5-Zhang Linyi, 35-Li Xuepeng, 4-Xu Xin, 9-Paulinho, 24-tal, 20-Yuhan Super, 7 -Alan, 29-Yulin.
Deputies: 32-Liu Dianzuo, 15-Zhang Wenzhao, 17-Yang Liyu (U23), 25-Zou Zheng, 27-Zheng Long, 36-Deng Yuzhen (U23), 58-Wang Jinze (U23).
Tianjin Teda: 1-Du Jia, 13-Qhou Qiming, 26-Cao Yang, 15-Bastian, 16-Peng Rui, 22-Guo Yu, 25-Buy Tijiang, 21-Zhao Yingjie, 27-Xie Weijun (U23) 7 , 7 Achimpen, 9-Jonathan.
Substitute: 33-Teng Shangkun, 5-Qi Tianyi, 8-Li Yuanyi, 18-Zhou Yi, 23-Yang Wanshun (U23), 28-Liao Bochao, 36-Zhang Chiming.Go back to Sohu and see more
Responsible editor:
Limitation of Liability: This article only represents the author himself, Sohu is the information publishing platform, and Sohu provides only information storage space.
from
Source link