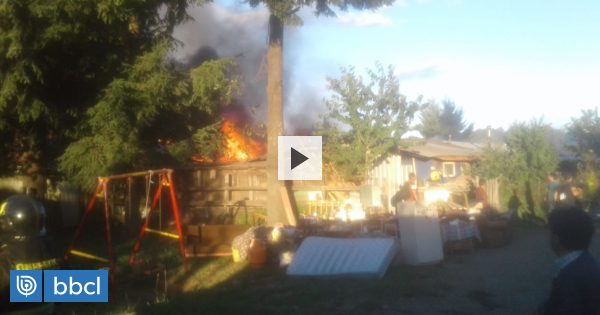 A large fire occurs at this time in the municipality of Villarrica, in the La Araucanía region.
The incident consumed 12 homes and left 40 people affected by the Los Coihues population in the ulancul sector, according to the fire department.
The victims were transferred to a shelter arranged by the municipality.
After the emergency, all units in The fire department in Villarrica They worked on site with the support of volunteers from neighboring communities.
The first commander of the Villarica fire brigade, Carlos MuñozHe commented Radioen the difficulties presented: "We were complicated enough from the beginning, because the company based in the resort (ancul) worked in another forest fire with the risk of multiple houses" and added that there was another call to the edge of the lake and it was water problem.
As stated by the Bomberil authority, the emergency was exacerbated by the absence of a crane in the area and adverse weather conditions.
Due to the magnitude of the situation volunteer volunteers from Loncoche, Pitrufquen, Gorbea and Pucón supported, who totally cooperated with 7 fire trucks.
As a result of what happened, four people were injured so that they were transferred to Villarica Hospital, while this Saturday technical department fire department department in the city will perform expert reports to try to know the causes of the accident.