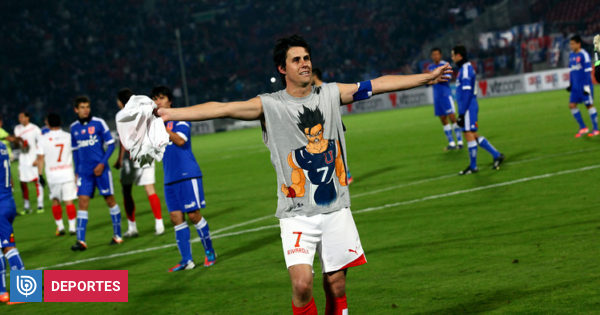 Did you find a fault
tell us
Javier Valdes In Agency One
The goalkeeper University of Chile, Johnny Herrera, He went to clarify words from his technician, Argentine Frank Darío Kudelka, who explained after his departure that the romantic traveler was afraid of Colo Colo.
"In U there is an institutional fear when it hits Monumental with Colo Colo," he said.
After these statements, the blue goal answered that Kudelka "was inside and lived things, he must say it with some support. From my place, There is obviously no fear of Colo Colo. I had to go with U, and besides this last time it usually did not go well. "
These words from the Argentinian coach did not go unnoticed in the environment of the University of Chile, and three referees from the institution went out to joke with this supposed fear.
It is about Diego Rivarola, which, through their Twitter account, posted a picture next to it Rafael Olarra and Sergio Bernabé Vargas, make fun of Kudelkas words.
"They talk about fear !!!! Jjajajajaj send memes of laughter as I need them!", wrote the blue ex-leader.
They are talking about fear !!!! Jjajajajaj send memes of laughter as I need them! Thanks so much @tenorsuperheroe @ rafaolarra19 🤘💙siempre !!! greetings pic.twitter.com/paPdZs7VHx

– Diego Rivarola (@ RivarolaDiego7) March 15, 2019