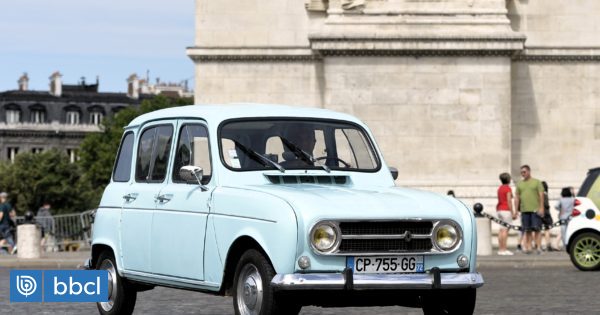 The address of Renault will meet on Wednesday on French shareholders' questions, in a General Assembly celebrated in the crisis industry in his alliance with Nissan and after the suspension of the fusion project with Fiat Chrysler (FCA).
The General Assembly is held in Paris with the presence of President Jean-Dominique Senard and Director General Thierry Bolloré, who will have to answer many questions.
Carlos Ghosn's case was expensive for Renault shareholders. Since the arrest of the former president of the emblem, the Alliance's architect with Nissan and Mitsubishi who made him the world leader in the car, Renault shares are at very low levels, about 55 euros.
In one year, Renault's shares lost one-third of their value.
Like the rest of the sector, the group was also affected by the poor international economic situation and technical conversionswhich requires large investments in electric cars without guaranteeing that they are profitable.
However, some shareholders criticize Renault's managers, who have not monitored Ghos's leadership, whose case has caused a deep crisis with Nissan.
More than six months after Ghosn's arrest for alleged embezzlement, Renault announced legal action suspected expenditure of EUR 11 million within a joint subsidiary with Nissan in the Netherlands.
"As far as we can see, the board members have not exercised their responsibilities in the interests of the shareholders (…) so that the latest crisis began," said the management company Phitrust in a statement.
Renault, the president of Jean-Dominique Senard, has to explain his strategy to the Renault-Nissan-Mitsubishi Alliance, three companies associated with cross-participation.
At the beginning of the year, the Japanese side rejected an integration project reinforced with Nissan through a joint venture in equal shares.
failures
Last week, the merger with the Fiat Chrysler (FCA) ticket only announced 11 days earlier, also failed. This merger was to create the car's world number 3 and let Renault push its partner Nissan for further integration.
But the project failed for the additional period requested by the French government, Renault's main shareholder, and that it took the board members of Fiat Chrysler to leave it given that the political conditions were not adapted.
The Renault group produced 3.9 million vehicles per year, with sales down except in Europe.
In 2018, the French designer got a net result of EUR 3 300 million, less than a third compared to the previous year, mainly due to the difficulties with Nissan, which is owned by 43% of Renault. and 2019 may be a year even more difficult.