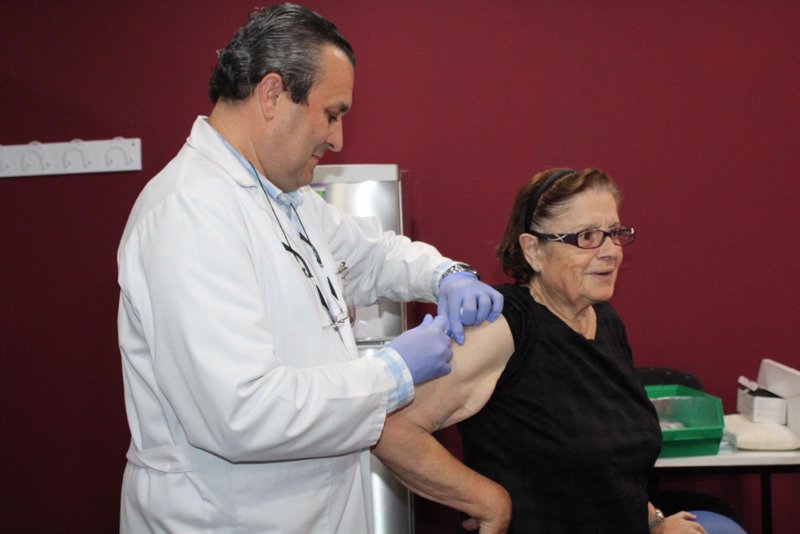 [ad_1]
MADRID, 18 DEC. (EUROPA PRESS) –
None of the EU member states have reached the target to cover the influenza vaccination in vulnerable groups for vulnerable groups, 75 percent, and it has been concluded with a new report from the European Center for Disease Prevention and Control (ECDC, for its acronym in English).
In their document, they warn that vaccination protection against the flu is low in many countries and leads to serious illness, hospitalization and premature death. "If there are no improvements in the use of vaccines, you can also expect a significant burden on health systems during the next winter season," they warn.
In the study, a total of 19 countries provided vaccination coverage rates against the annual 2015-16, 2016-17 and 2017-18 yearends. Detailed information was provided on specific risk groups, such as the elderly, chronic medical conditions, pregnant women, healthcare professionals and long term care centers. These groups are most likely to suffer from serious complications, why most countries prioritize them for vaccination.
Only a few EU Member States participating in the survey are close to achieving the 75 percent target for vaccination coverage, which the EU has established to protect tens of thousands of people at risk of death and serious illness
"The results of this study have shown that it is a serious public health problem to achieve high levels of vaccination for those who are most vulnerable to developing serious complications. The best way to prevent or minimize influenza among vulnerable groups is through early vaccination, although its effectiveness varies Dependent on the virus. A sufficient vaccination also covers money for health systems to reduce consultation and hospital stays, explains the director of the influenza disease program ECDC, Pasi Penttinen.
Approximately half of the EU countries reported increased use of influenza vaccine that provides more protection during the 2017/18 season. These new vaccines contain four flu or adjuvant strains. In addition, six countries used new immunization strategies aimed at further age groups, such as children.
The ECDC will study in the coming winter seasons if the newer vaccines and vaccination strategies provide better overall protection. The report recommends that vaccination coverage be improved through communication campaigns targeting vulnerable groups, as well as ensuring adequate and sustainable funding of national vaccination programs. Similarly, countries that do not yet have an action plan are invited to achieve higher levels of coverage.
[ad_2]
Source link