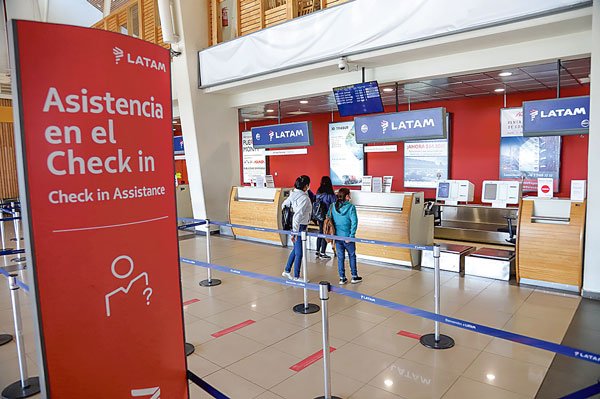 Passengers who buy tickets through agencies, for example, do not receive compensation from the Chilean airline.
The aviation industry has had to strengthen its flexibility policy after the corona virus spread, causing the largest cessation of flights in Chile and the world. In this context, Latam Airlines and the Association of Consumers and Users of Chile (Agrecu) reached a settlement agreement in early October, The purpose is to clarify the return of tickets within the framework of this process.
In recent days, the hearing was held between both parties as part of the collective atmosphere that the organization promoted in July this year. There, a judge from the 25th Civil Court of First Instance in Santiago approved the agreed agreement after hearing the terms and conditions defined on 1 October.
In a press release, Latam said so "It values ​​the agreement reached and reaffirms its commitment to security and commercial flexibility for its customers."
It might interest you: Latin American airlines are considering a future with empty runways
Objectives of the agreement
In July 2020, The Consumers' Association sued Latam Airlines for considering the airfare offers as misleading advertising. breaches of contract and return of money even though they have not provided the service, and continue to make offers without the consumer's assurance of compliance on the agreed date.
For this reason, Following the agreement, the airline promised to provide more information on when its flexibility policy will work. One of the points considered is that the user has purchased a ticket directly from Latam, through one of their personal sales channels in Chile or through the company's website. This means that they as recipients will not consider those who make purchases through indirect sales.
Nor do those who cancel their flight on their own initiative. They can therefore not choose a travel voucher or exchange it for tickets, services or money back.
From 19 November, the terms of both parties' agreements will run. In this respect, the different solutions, depending on the option chosen by the passenger, will correspond, which is flight planning, travel voucher or money.
The service certificate must be issued within 15 working days of request. If you request a cash refund, the management will be resolved within 30 working days.