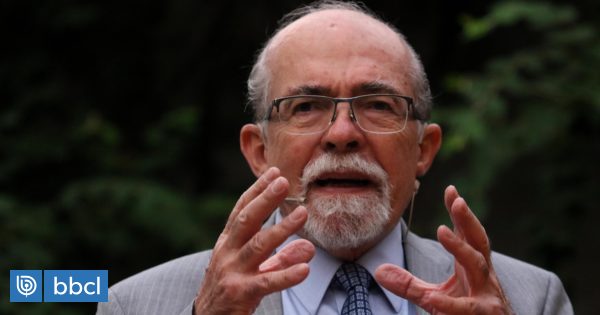 Astronomer and academician José Maza criticized the teacher union on Thursday to leave the students without classes. "These strikes kill public education," he said.
Maza, winner of the National Exact Sciences Award, is in the Valparaiso region for the launch of Future education 2019 program, where students will perform internships in scientific laboratories of five universities in the area.
In conversation with Radio Bío Bío in Valparaíso, Maza referred to the teacher's stop, which began June 3.
Although he claimed that he supported the "one hundred percent idea that public education must be promoted to the most supremative levels," the academy said he did not agree with the form.
"I think striking is not the way, it shoots to your feet (…) I think it is the wrong instrument to say that you support general education when they in practice kill public education"He said.
According to Maza, he would leave with the teachers if they continued to work from Monday to Friday and mobilized on Saturdays and Sundays.
"This strike will be eight weeks and they will not get anything. The only thing they will achieve is that next year fewer students will be in the public education system, he says.
The astronomer said the situation caused him pain, because general education is "the development of the country", and it is therefore necessary that the students have classes.
"Students must study every day, and not in those where the teachers wanted to do classes and the others, yes it is not that it is very cold, we stayed in the house", Closed.
Listen to the entire interview below: