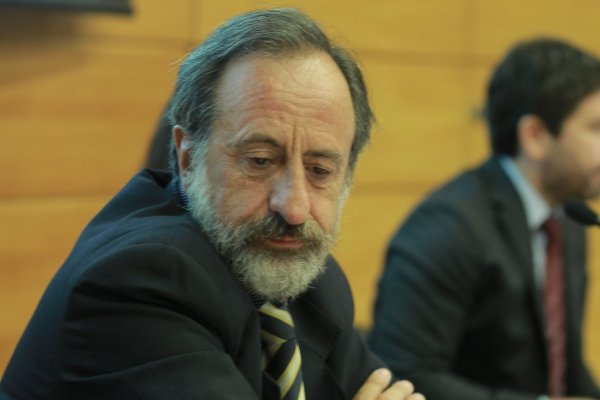 In addition, the statistical unit said analysts who have warned alleged errors "have been confused at the time of proper use of the published series."
The National Institute of Statistics (INE) reacted on Thursday against the criticism that some analysts have launched against inflation figures reported by the agency, pointing to methodological errors in the intersection of the new 2018 series with the previous one, which corresponds to 2013.
First, he was director of the statistical unit, Guillermo Pattillo, as in a letter sent to El Mercurio accused "a gross misinterpretation"by analysts who confirmed the existence of two official series in the calculation of the CPI, which" simply is not true ".
In the letter, the economist explained that "the existence of a reference series and a series of the split index, used for changes, also occurred in 2009 and 2013, without being commented ", which, he said, will continue to happen each time a change is made to the base year with which inflation data is calculated.
In addition, he launched a clear questionnaire to those who accused alleged methodological errors, claiming that the technical procedure used was explained in a technical print that was followed in IPC's latest bulletins, "as I said. to those who have read them".
The company then, through a public statement, "touched on the fact that the users use the correct publication of the CPI's published series" and reinforced that the technical document is published on the institution's website.
As they mentioned, "in recent weeks, various analysts has been confused with proper use of the series published by INE, questioned the information revealed during the argument of the apparent occurrence of two official series of KPIs and errors in the fragmented index series "
In addition, they emphasize that "there is no methodical or splitting error, which has been expressed in some media, and we regret it with this type of unmanned comment and believe that an indicator's statistical heritage is as important and sensitive to the economy as the CPI is questioned ".
It should remember that Alejandro Fernández, Director General of Gemines, warned in an interview with Diario Financiero an error on how the split was made and also accused the central bank of being "accomplices" of the supposed error that they "still support" it.
Except Fernández, the economist Fernando Barros he warned in a column that was also published in Diario Financiero that the application of the new base year "generated in practice, two official indexes for each of the months only ended "and noted the existence of fears of such duality, such as the differentiated application of the instrument conversion or replacement series.
Source link