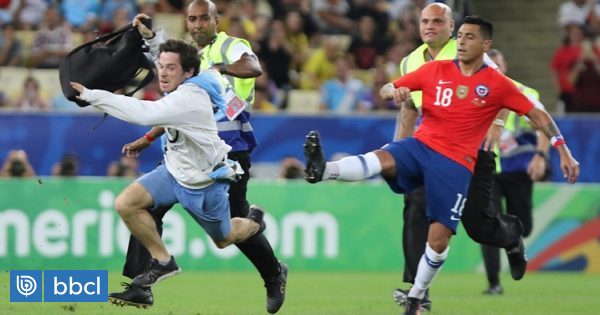 A surprise that can cost you dearly. The Chilean defender Gonzalo Jara could be sanctioned in Copa América … even though he was not sent out to Uruguay.
The reason? The Disciplinary Committee for CONMEBOL could act ex officio in front of the "journey" of the player to throw a fan that interrupted the duel against Celeste in Maracana.
The regulation is powerful and speaks of sanctions against aggression against "someone present in the game".
Specifically, Article 12 of the Disciplinary Code of Conmebol speaks about "Postponement of at least two parties in competition or for a certain period of time for violent behavior or for attacking players, or to any other person present in the party, besides his officers. "
Of course it is FIFA Disciplinary Code (Chapter II, Section II) is measured more and speaks of "wrong behavior against opponents or other people who are not party members" and stresses that they have "At least one game of suspension".
Will there be sanctions for Jara? It is not yet known. The truth is that in Uruguay and Argentina – like other countries – media and fanatics in social networks, the defender is already pushing for a sanction that appeals to "have a record".
Recall that Chile fell with the smallest count against Charrúas last Monday, resulting in which he reached the quarterfinals in the second place in his area.
Now La Roja will meet Colombia next Friday, in a duel agreed at 7:00 pm