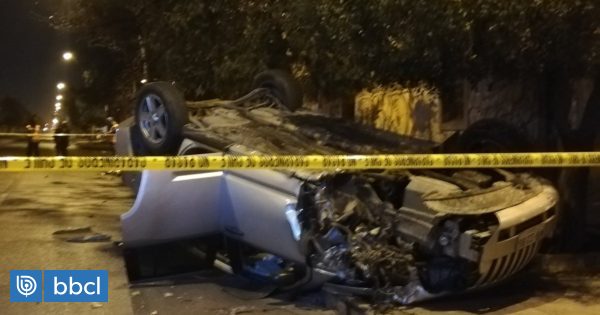 Early in the morning this Thursday, a confusing incident left a balance a shot to death and a turn in Santiago Centro.
Everything started with gunfire against a group of people from the third floor of a building in Los Naranjos Square from the same municipality, according to preliminary information from Carabineros.
Then two vehicles fled from the site in the northern direction, through Calle Mirador, one of which he lost control and collided against a public lighting, the Central Coast Guard, Captain Eduardo Ramírez, confirmed to Radio Bío Bío.
Then the passengers in the reverse vehicle boarded the second machine that followed them, which was followed by another mobile, which is why at the end of this edition the hypothesis of an adjustment of accounts is taken into account.
Then the same vehicle arrived at Barros Luco Hospital, there and deceased persons come in product of ballistic effects.
None of the persons involved was identified or located, so Labocar de Carabinero's staff took responsibility for the operation.
In development, a man had been shot from a building at Plaza Los Naranjos in the municipality of Santiago Centro. After that, they fly in two vehicles, one of which turns El Mirador Street with Abate Molina @biobio @mbmradio @camifbraniff #ElTrasnocheDeLaRadio pic.twitter.com/lGi7L1s4Cz

– Jaime Sepúlveda (@jaime_sepulveda) May 16, 2019