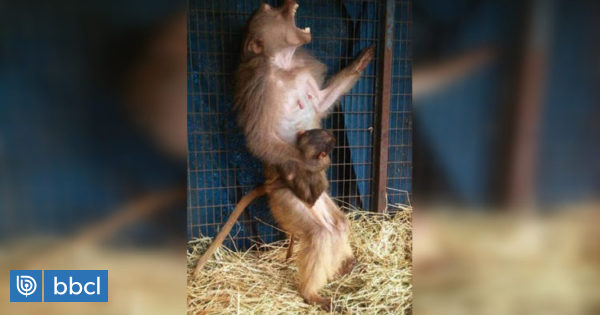 San Miguel's appeal court rejected an appeal for annulment against the decision taken by the 15th guarantee for Santiago, who condemned Joaquín Maluenda, known as "Tachuela Grande" for just paying 96,706 pesos for animal abuse.
In a unanimous decision of the first section of the appeal, Ministers Adriana Sottovia Giménez and Dora Mondaca confirmed Rosales and Adelio Misseroni Raddatz the fine for the circus entrepreneur, 2 UTM.
The appeal had been filed by the Prosecutor's Office in the present case, ex-prosecutor Marisa Navarrete, representing Edra Funcación, who condemned Maluenda for having in her plot La Pintana a 25 animals "in poor nutritional conditions, with diseases and in cages": 8 tigers, 15 monkeys, one emu and one brown bear.
The basics of the complaint responded to the fact that "low weight of the species reflects that they They have not received the necessary nourishment for their livelihood"And that" the cage of wild and wild species causes significant damage to animals and physical damage caused by low mobility such as osteoarthritis and muscle atrophy ".
Navarrete explained to BBCL that the fine was abnormal, especially in view of it Maluenda is a repetitive criminal, because he was previously convicted of assault on the elephant "Ramba".
Despite the criticism, Maluenda continued to be condemned that "There are people who are fanatized a lot for one reason and it sees it as assault. And that was what happened to Circus Los Tachuelas."
The Edra Foundation President, Alexis Castilo, criticized this decision because the money does not even reach up to $ 4,000 for every battered animal. Money that also goes to the treasury's benefits and not to their rehabilitation.
"Doing things right is not enough, in this country you get more by making public scandals and squeezing, and NOT trusting institutions," he criticized.