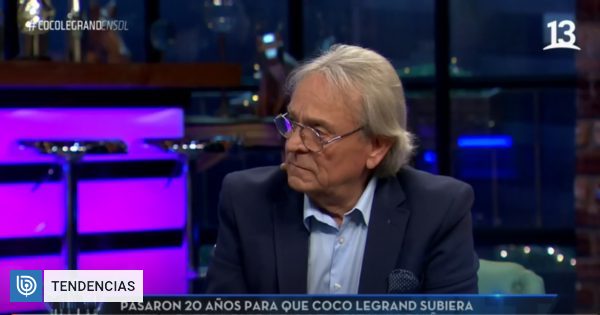 Coco Legrand is known for having an extensive and successful career in the world of humor and social criticism. But few people know that the comedian lived through a difficult situation in 1985, then his son Nicolás died when he was eight months old.
González Legrand opened up about this situation in a conversation with the late Sigamos de Largo, where he told how he experienced this situation in the company of his wife.
"The loss of a child is enormous, especially because he was a bus, he was a deliciously fat man. (…) We had arrived that evening, when my wife's father was on his birthday. So we decided to leave him in the next room so he could sleep peacefully and we snored, because the party had been long, "he began.
"Suddenly in the morning I'm in bed and I feel a hearty scream that I can not forget today. What I do immediately is jump out of bed and see her destroyed. The only thing I managed was to lock the door and call my brothers, because there was no way to control my wife, "he added.
The comedian himself claimed that this was one of the most difficult moments he encountered in his entire life, as little Nicolás was only a few months old.
"That pain, so you can understand it, is like sleeping next to a wet towel, because it will always bother you. In the same minute I saw that everyone came to me, but there was also the answer from my family. We try to overcome everything, he said.
At the time, the communicator said, after a while, the marriage got good news again, as a doctor confirmed that they were expecting a daughter, whom they christened as María José.
"After crying all over, have suffered a lot, one and a half months I went with my wife to the doctor and they discovered that I was expecting family again. I could not explain it and, yes, a girl named María José is born ", he indicated.
"Even if the pain is still present to this day, we will always be with Nicolás. We will see him in the cemetery and I will keep his cot until today ", he concluded.