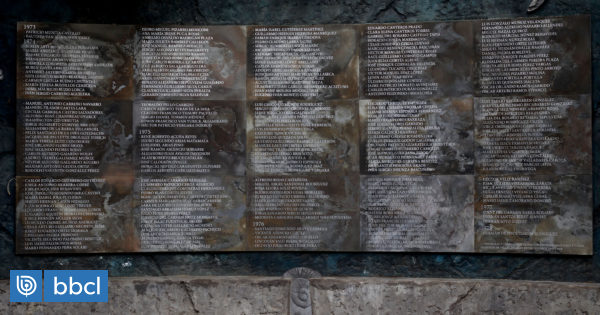 [ad_1]
The Communist Deputy and the President of the House of Representatives for Human Rights, Carmen Hertz, announced that next Wednesday, the debate will generally start on the bill which establishes itself as a crime denial of human rights violations in Chile and the rise of the military dictatorship.
The parliamentarian defended the idea of ​​legislating and insisting that today this type of crime must be created even more then in recent days Higher voice that has come out to claim pinochetism; refers to the vice-official's controversial intervention Camila Flores In an official instance of your party, National Renovation.
https://media.biobiochile.cl/wp-content/uploads/2018/12/cu-negacionismo-hertz.mp3
Vice RN, Diego Schalper, member of the Human Rights Commission, said he was concerned about the scope of the project because it is necessary to know what to sanction, and do not undermine the freedom of expression in this way.
https://media.biobiochile.cl/wp-content/uploads/2018/12/cu-negacionismo-schalper.mp3

From Christian DemocracyDeputy Miguel Ángel Calisto assured that a project to sanction negationism is absolutely necessary for emergence of neo-fascist and neo-marxist groups, including exercising parliamentarians who have come out to defend these ideas.
https://media.biobiochile.cl/wp-content/uploads/2018/12/cu-negacionismo-calisto-.mp3

As stated, the project aimed at punishing the rejection of human rights violations committed in Chile is associated with another initiative aimed at banning the tribute and / or elevation of civil and military dictatorship.
Flores controversy
"I'm a proud member of this party … Let's go out brave and let's say we're from the right. We must also say that we are the best people to lead the country. We like the order, freedom and democracy" the representative Camila Flores began speaking at the national renewal meeting held on Saturday.
"I'm a Pinochetist and I'm saying it without a problem. And I'm saying this even though the Communist Party or Frente Amplio gives them nose loaves." Let's leave the complexes we follow. "The right meets." The others were born thanks to us, "she added, as applauded by her partner.
Flores's words have confronted her with several parliamentarians, public figures and social networking users who have responded in different tones to her message.
The government, in the voice of Cecilia Pérez's speech, said today that "when you believe in diversity, with respect for the difference, which our government and coalition believe, there can be no discomfort (…) we see a difference as a virtue, not as a difficulty "
"We as daily governments strive to strengthen democracy and internal democracy that are related to the views and actions of each coalition leader. There is no one who does not condemn human rights violations and what unites us just looks at the future with unity , with responsibility, with leadership to Chile, because we understand that serving our country is an honor is not a job, "he added.
[ad_2]
Source link